Hi Brent and Michael, tell us about yourself, your passions, your favorite places, trips, or projects.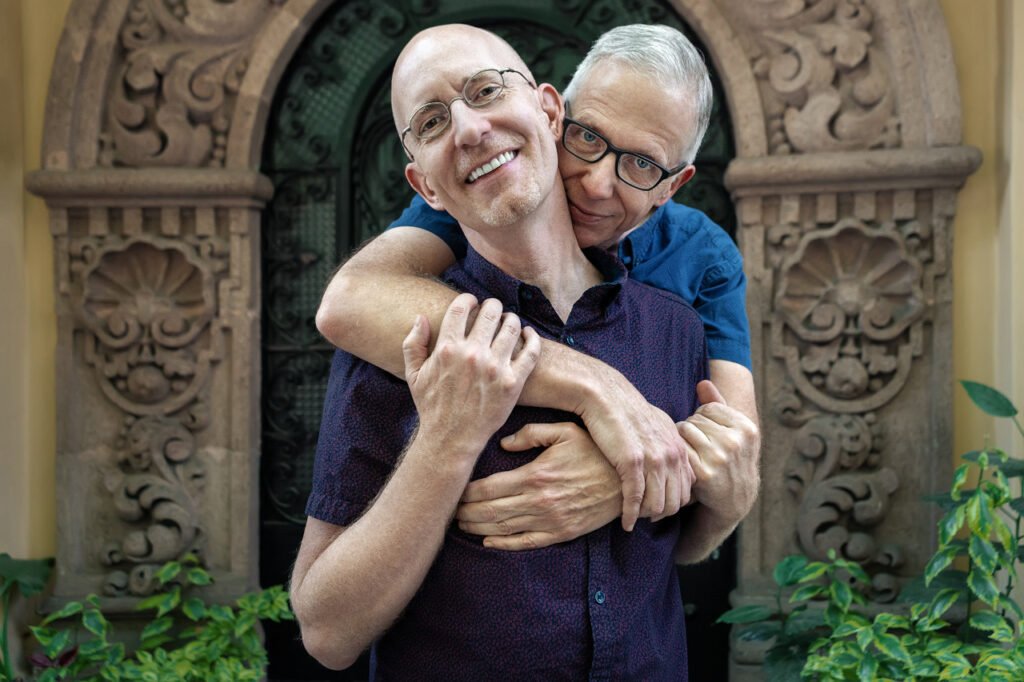 We're Brent and Michael, a gay couple from the United States who left Seattle a little over two years ago in order to become digital nomads. So far we've lived in Miami, Malta, Italy, Bulgaria, Thailand, Vietnam, Switzerland, Tbilisi, Georgia, and Mexico City, which is where we were when we had to leave because of the COVID-19 outbreak.
We both work as writers. Brent writes novels and screenplays, while Michael does historical fiction, as well as doing contract writing work. Together we've also written a children's book, a thriller, and a travel memoir about our first two years as digital nomads.
What makes Mexico City so special for you?
Hmm, good question!
It might partly be our expectations. Being Americans, Mexico was always right next door, so it never seemed terribly exotic. It was mostly a place Americans went to hang out on the beach. Plus, America, in general, has a pretty biased and often racist view of Mexico. Therefore, it never really gets its due as the great international destination that it is. Even though we're both pretty well-read and traveled, we might've incorporated some of that bias into our own view of the city.
So when we arrived, we were amazed to not only realize it's one of the largest cities in the world, but filled with amazing history, museums, culture, and art. It's also incredibly beautiful, with plazas and parks on almost every block. In fact, right in the heart of the city, less than two kilometers from our apartment, is Chapultepec Park, one of the largest parks in the western hemisphere.
It should be noted that we're living in a very wealthy part of the city. There is plenty of poverty here as well, which is definitely heartbreaking, and some parts that are less-than-beautiful.
What is your favorite area in the city?
Oh, that's a hard question to answer!
We lived in both Condesa and Roma Norte, often considered two of the nicest parts of CDMX (which how the locals refer to the city). And they truly are fantastic. Parque Espana and Parque Mexico are fantastic parks to stroll around in. They're surrounded by wonderful restaurants and coffee shops, stores selling gelato, and churros. And they're filled with Mexicans out enjoying the lush parks and the company of friends and family.
Oh, and dogs. Lots and lots of dogs. Mexicans love their dogs!
There is also Amsterdam Avenue, a tree-lined walkway that circles around parts of Condesa and Roma Norte. Strolling along there isn't to be missed. But it isn't the only walkable part of the city, just the prettiest.
In fact, many of the main boulevards have a pedestrian walkway through the center, trees lining the entire way. So instead of having to walk right next to the traffic, you get to have a much more pleasant experience.
There's also Zona Rosa, the gay part of the city. Honestly, we were amazed by how gay-friendly the entire city is. We saw a zillion gay couples walking around Condesa and Roma Norte, way more than in the United States, holding hands and being affectionate. It's partly because Mexicans don't always have privacy at home, because many young, unmarried people live with their families. But it was still nice to see.
There was also Centro Historico, the historical center of Mexico City. It was an amazing place to explore.
In your spare time, what can you do in Mexico City?
You can walk around exploring the parks and wonderful neighborhoods, take a tour bus to see more distant parts of the city, people watch for hours on end, and sample the endless variety of street food, not to mention the finer cuisine.
But you should definitely be sure to visit the city's amazing museums. In fact, many of CDMX's museums are world-class. Chapultepec Park, which by itself would take all day to explore just the grounds, itself is home to an array of amazing museums.
If you would visit Mexico City for the first time what would be unmissable to do and see?
There is so much to do!
But we would definitely say you have to visit Museo Nacional de Antropología, the National Museum of Anthropology. It's an incredible display of Mexico's astonishing history and diversity, going back to some of the first civilizations in the Americas. There are fantastic exhibits devoted to the Mayans, Toltecs, Olmecs, and, of course, the Aztecs. There are also wonderful displays about many of Mexico's indigenous populations.
We spent an entire day there and still didn't truly get to see it all. And unlike so many American and European museums, it's incredibly affordable. Just seventy Pesos, or about three USD.
We'd also highly suggest a visit to Xochimilco, which honestly just has to be experienced. It's located on the very outskirts of CDMX and is a vast system of canals and artificial islands and is all that remains of the lake upon which the original Aztec city of Tenochtitlan was built. Now brightly colored boats called "barques," filled with people celebrating anniversaries, birthdays, and just having fun, sail back and forth along the canals while mariachi music plays. It's crazy but in an absolutely fun way.
And, of course, you absolutely must visit the ancient ruins of Teotihuacan, with its fantastic pyramids, a little bit farther out of town. At night, they even light them up in a fantastic light show.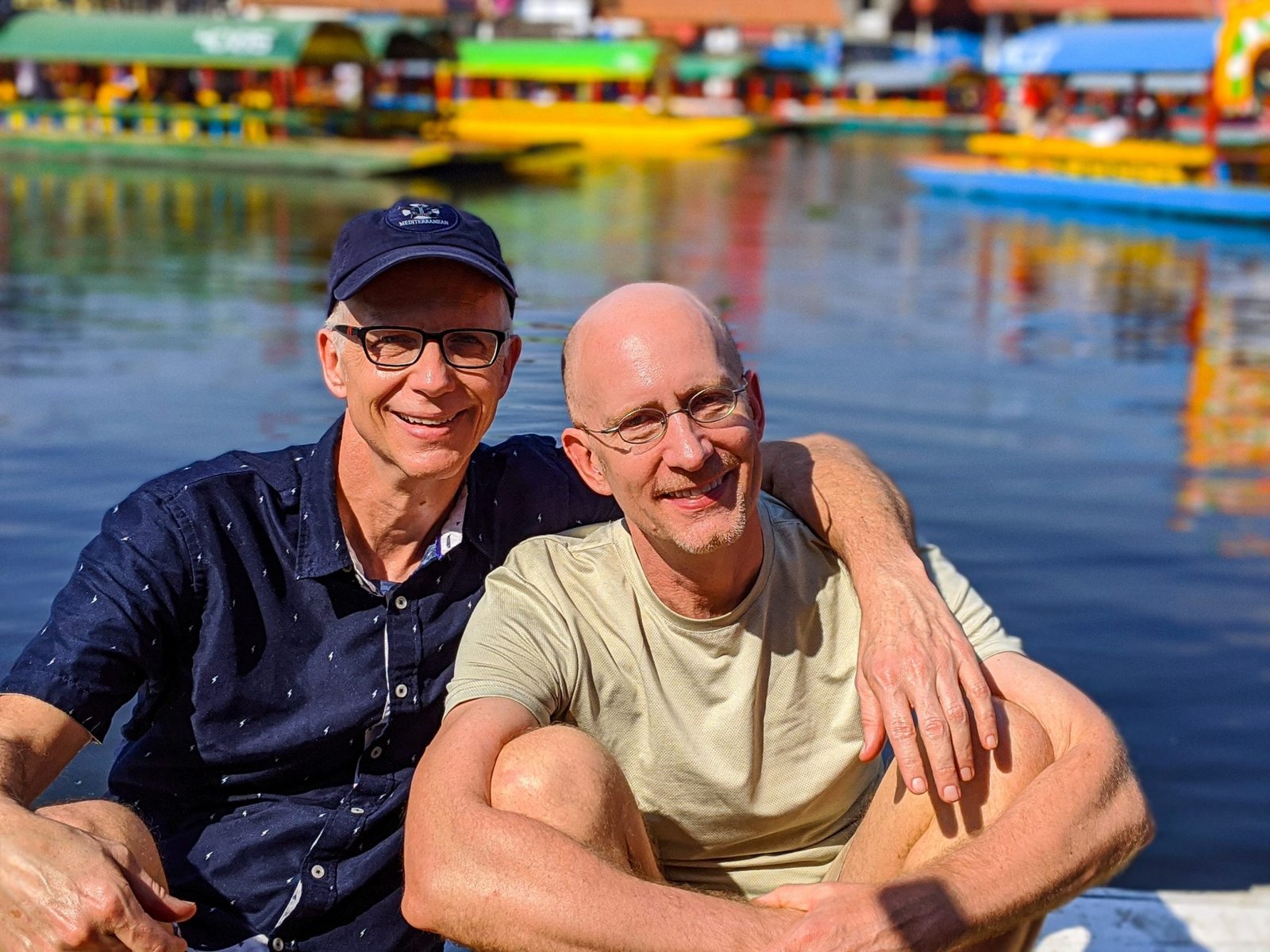 And if it's the right season, you also need to go see the monarch butterflies, which migrate and winter in some mountains near CDMX. But be forewarned that this is a very popular attraction.
How many days do you recommend visiting Mexico City?
You could easily spend two weeks there and not see everything. That being said, we find that after three or four days of "sightseeing" it becomes pretty hard to keep enjoying what you're seeing. We recommend becoming digital nomads like us and living there for several months!
Is there a best time of the year to visit it?
We were there from January to March and found the weather fantastic. It sometimes got a little chilly, perhaps into the teens, though for the Mexicans who bundled up it was apparently pretty cold! We understand that starting in April the pollution can get pretty bad and judging from how bad it was when we were there it must be terrible. So we wouldn't recommend going in summer but we've been told fall is also a good time to go.
Food is a very important aspect of our trips. For someone like us, what special foods do you recommend trying?
Depending on how brave you're feeling, Mexico's street food is unlike anything else we've seen. There are literally food carts on every corner selling all kinds of Mexican cuisine. But probably most popular are the Tacos Al Pastor, which is thinly sliced pork served on tortillas. There are plenty of other things as well, but be warned there is a lot of pork served in Mexico! And Mexicans like their food spicy!
Our favorite local restaurant was probably Tortas al Fuego, in the Condesa neighborhood. It's very popular with locals and can be super busy but is well worth it.
We did find one amazing vegan restaurant – La Vegan Taqueria in Roma Norte. Fantastic food, though it is very tiny! Still, it has dozens of different kinds of vegan tacos, all very yummy.
And we should add that most Mexican restaurants are very affordable by American and European standards. That's doubly true of street food, though we should warn you that every non-Mexican we knew did get food poisoning at some point. The Mexicans seemed pretty good about keeping things clean but… You should choose your street food very carefully (never buy anything you didn't see being prepared). And, well, be ready for a little discomfort from time to time anyway!
There are always new things happening or opening everywhere. Which places are trendy right now in Mexico City?
Paramo is an extremely trendy restaurant now, and its reputation is well-deserved. But good luck getting a seat!
Is there something we shouldn't leave without that we can find only in Mexico City?
Hmm, we weren't very good consumers before we became digital nomads and since we now have to carry everything with us we almost never buy anything to take with us. That being said, a lot of our friends did stock up on tequila and mezcal!
What/where should we avoid in Mexico City?
When we told our friends and family we were going to live in Mexico there was a lot of worry about drug gangs, shootings, and kidnappings. And, yes, there are parts of Mexico where stuff like that is happening, but very little of it is in CDMX.
That being said, it is a huge city and there is definitely poverty. However, we never felt the least bit unsafe in Condesa, Roma Norte, Zona Rosa, Centro Historico, or any other tourist section. There was always a significant police presence and we never heard of anyone having any trouble.
But like any big city, there are simply places you shouldn't go, especially after dark. These include the impoverished barrios that extend around much of the city.
Also, always take rideshares that you arrange with your phone, not taxis, with everything, including the price, spelled out in advance. And we were told to avoid the metro, especially at night. Even our Mexican friends told us that pickpockets are a real problem there, and sometimes even thefts at gunpoint. But other friends rode the metro regularly and reported no problems.
Basically, just use common sense and you should be good.
How to get around in Mexico City?
We try to keep our lives as walkable as possible, so we lived in neighborhoods where we could reach most things on foot. But when we did need to go farther, Uber was a great, inexpensive choice.
What do you know about Mexico City that only locals know about? Tell us your secret tips!
Locals were crazy for Churrería El Moro, a small chain that sells, yup, churros! The lines there were always huge. If you want something really decadent, go for the churro ice cream sandwich!
Brent Hartinger is the author whose latest book is The Otto Digmore Decision, and Michael Jensen is the former editor of AfterElton.com. Visit them at BrentAndMichaelAreGoingPlaces.com, or on Instagram, Facebook, or Twitter.
---
---
---