The budget for an RTW (Round the World trip) is one of the most important points to consider when planning a project of this size. After building our itinerary, the question automatically arises: How much will I spend on my RTW?
This question does not have a simple and equal answer for all who decide to make a trip like this. Everything will depend on your itinerary, the way you are going to move, the types of accommodation where you will stay, the activities you'll do and other factors.
Our budget-building process was time-consuming until we reached a value that was comfortable for us. Of course we were forced to adjust what we wanted to do, however, there were also points where we did not want to give up. For those who make an RTW for the first time, it will be a unique experience, so, it doesn't make sense, for example, to cross the world and don't visit a place or do an activity just because we want to keep the RTW budget as low as possible.
The Method for our RTW Budget
The method we used to plan our RTW budget was based on building a spreadsheet that allowed us to do the math, the planning and adjust the budget automatically.
The first task was to write the detailed itinerary on this spreadsheet and, with the help of Lonely Planet and Budget Your Trip, we were able to see what the daily cost for each city would be. These types of resources allow you to realize how much you will spend daily according to the type of accommodation and type of trip. For our planning, we used as reference the values of a mid-level trip.
In addition to this, the spreadsheet we have made allows us to budget all the items of the trip and, during the trip, we will be able to use it to see if we are in or above our RTW budget.
How much will I spend on flights
Planning the flight budget is a time-consuming task because you will have to take a new look at the itinerary and begin to decide which flights you will catch in order to realize the approximate value you will spend.
The problem is that you can usually only search for flights a year or so in advance, so if you start planning earlier, you have to estimate the actual value of flights you choose for flights on other dates.
You can use Skyscanner, Momondo or Hopper to search for flights and get value estimates, however, Skyscanner and Momondo have more flights available than Hopper. Hopper has the advantage of informing you that if it is a good time to book the flight or if you should wait for better prices.
Book your flights using Skyscanner or Momondo
How much will I spend on accommodation
Accommodation is usually included in the daily budget according to the city or country in question. We tried to leave some room on our daily budget so we could spend a little more on accommodation.
Another way to do this budget is to search for average accommodation prices according to your itinerary and not count them in your daily budget. That way you can also have more accuracy in the budget, since the days you're traveling at night, you're not counting the value of the accommodation in your daily expenses.
Depending on the itinerary and the time of the year, you may have significant variations in the price, so we advise you to check for each location if there are special events or if it is the high season or not.
Search for your hotels or apartments with Booking
How much will I spend in daily expenses
The best way to estimate how much you'll spend on daily expenses for places you've never visited before is to use the average values. Lonely Planet and Budget Your Trip, give you the values for cheap, medium and luxury travel. You can take from these sources a lot of information that will help you understand how much you will spend.
These average values include some activities, but the most expensive ones, such as diving with sharks, parachute jumping or going on a safari, should be taken into account separately.
How much will I spend on activities
This is one of the most difficult areas to budget because it forces you to decide what activities you can do and which ones you will have to give up. Of course, you should not be too restrictive. If you have the budget, you should not stop doing something in a remote place just because of the price. You can always try to balance and save in other things.
Many of the more touristy activities should be planned and booked online in advance. There are millions of people traveling every day and places of interest for most people have a lot of affluence. You can get deals on some of the activities by booking early.
How much will I spend on travel insurance
Travel insurance will depend a lot on the duration of your trip and the countries you are going to visit. We recommend using Iati or World Nomads to get an idea of the value of your insurance.
Do not forget that on a trip like this it is important to also include in your insurance your most important gadgets.
You can check more information about travel insurance here
How much will I spend on travel gear
What do you need after all for your trip around the world? If you are a person accustomed to traveling, surely you already have most of the equipment from other trips. On an RTW you do not need a lot of extra things. We recommend that you check our post about our essential travel gear.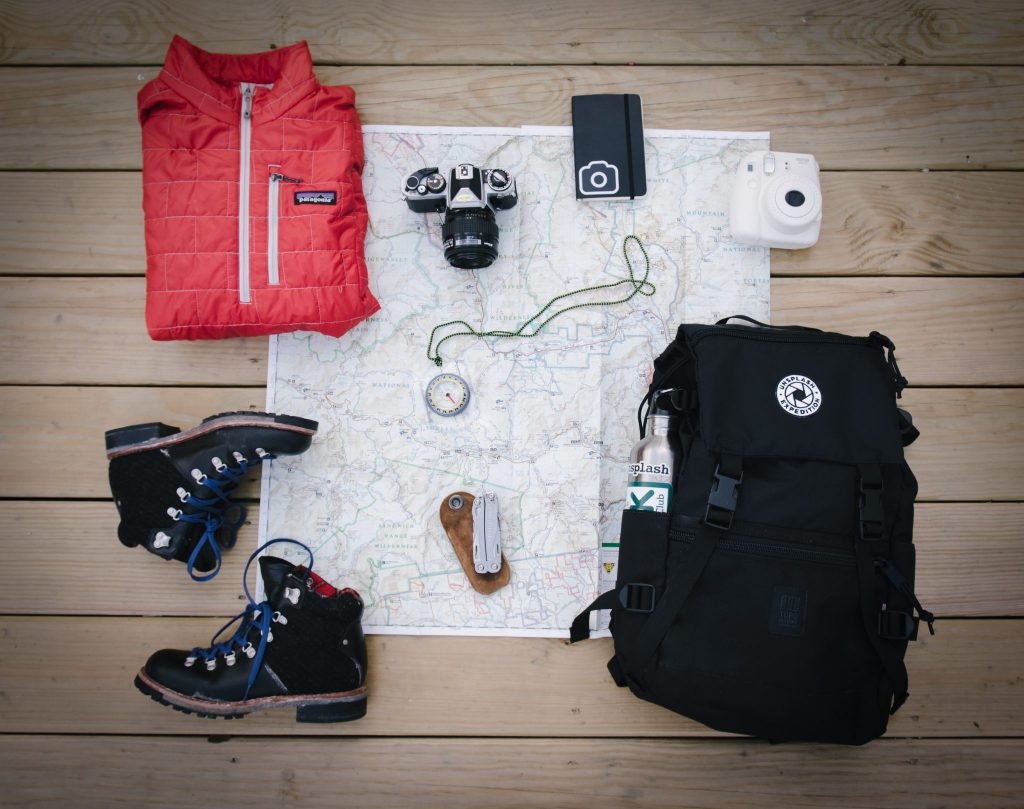 The most important thing is to have a comfortable backpack and not too big since you will be carrying it on your back during the whole trip.
How much will I spend on visas
How much you'll spend on visas depends on several factors:
Itinerary;
Nationality;
How long you'll stay.
Make sure to check the consular information and the embassies to know the countries where a visa is needed and what is the cost.
We advise you to take care of any visas you can before you start your trip. This way you'll be less dependent on consular services in other countries.
You can see more information about visas here. This page has a visa application service, but if you do not want to pay additional fees, we recommend that you use it only to obtain visa information for the countries where you are traveling.
How much will I spend on medication and vaccinations
If you travel regularly, most immunizations are probably already done. Once you have defined your itinerary, you should make an appointment with a travel medicine specialist to find out which medicines you will need and which vaccines are recommended and obligatory for the areas where you are going to visit.
During the appointment, health advice will be given according to the places you are going to visit and you will leave with a prescription for what you may need. Carrying these medicines may also help you avoid that in simpler situations you have to go to a doctor or buy medicine while traveling. In addition, you will always need a basic first aid kit.
Check here ou post about taking care of your health before the trip
How much should I have to face the unpredictable
To cope with unforeseen circumstances you must always count on at least 15% of your total budget. There is the possibility of losing a flight for example, and if your ticket did not have this flexibility, you will have to pay change fees or even make a new purchase.
Most of the contingencies will be covered if you have good travel insurance like Iati or World Nomads, which gives you assistance throughout your trip and covers your luggage and your electronic accessories.
How much will I need for my fixed expenses
When you make your RTW budget it is also important to know for sure how much money you need to have aside for your fixed expenses.
Depending on how you decide to make your trip, there are expenses that will be kept: car insurance, rent, mobile phone, internet and any other obligations you have. So, do not forget to account for these expenses and add them to your RTW budget.
Our RTW Budget
After analyzing all these points and putting all the values in our spreadsheet, our RTW Budget is (value for two people):
30.000
This budget takes into account the trip for two people. With this starting point, we know that when we have saved this amount we can begin to plan and book our round the world.
We are sure that throughout our planning and travel our RTW budget will change (when we started to book the flights we noticed that we were spending less than we had planned). We had already made the budget with some margin so we are sure to not go over budget during our trip.
Tips to save on an RTW budget
Using a backpack that can be used as carry-on luggage can help you save on baggage fees by purchasing cheaper airline tickets;
Having a reusable water bottle can help you save some money on water, especially at airports and more touristy areas;
Being flexible on the itinerary will also help you save some money. On a long trip, it might not be so different for you to travel a day earlier or a day later than you had in mind, and ticket prices can be quite different. Typically it is cheaper to travel by plane between Tuesday and Thursday;
Interacting with locals, who know the most genuine and traditional places in the cities, can help you escape from the tourist sites, paying lower prices for accommodation, meals, supermarket, and even transport.
Staying in accommodations with kitchen allows you to save on meals since you can be the one to prepare them, buying the food in the supermarket.
You can use our travel resources when planning your trip. The use of these resources does not have any additional cost for you but it helps us to maintain this project
This is the fourth publication in the series: How to Plan an RTW. If you want to know more about planning a trip around the world, check the other posts in this series.
---
---