After establishing our reasons for making this trip and making the decision, the most important step and one of our favorites arrived: building the round the world trip itinerary.
There are several ways to make a Round the World trip: we can book and decide as we travel (what works best for those who do not have time constraints), or we can plan the round the world trip itinerary (that works best for people who, like us, have limited time).
It has been a very time-consuming process because it is not just a matter of choosing what to visit, see or do, but you also need a general idea of the available budget, estimating the expenses while planning.
Before starting to plan our round the world trip itinerary, we had two premises: the duration could not exceed 6 months and our goal was to follow the summer.
On any trip, however long, it is not possible to visit everything, to know all the places and to have all the experiences. A long trip cannot be organized in the same way that we plan a 1 or 2-week vacation trip because the pace will be completely different.
So, and with these premises in mind, our approach followed three steps:
First Step: The Desire
We listed all the countries, places, and activities that we wanted to include in our round the world trip itinerary, without looking at temporal or budgetary constraints. At the end of this exercise, we ended up with a list big enough to travel for a much longer period than we had defined. Our first version of the itinerary had 19 countries (Namibia, South Africa, Mozambique, Tanzania, Israel, India, Thailand, Cambodia, Laos, Vietnam, Malaysia, Singapore, Australia, New Zealand, Fiji, Peru, Bolivia, Chile, and Argentina). It was a completely impractical plan, but it served as a skeleton for the definition of the final itinerary.
Second Step: The Pillars
Next, we defined the pillars of our journey. What did we really want to see and do and what we were not willing to give up. Defining the pillars on such a long journey is a crucial step, for after that the itinerary can be built around them.
Our pillars were to go on a safari in Africa, travel in Southeast Asia (and go to Angkor Wat), visit Sydney, visit Fiji, go to Machu Picchu, and the Uyuni Salt Flat. There were many other experiences, cities, and places that we wanted to include, but in the end, these were the chosen ones.

Third Step: Build the Itinerary
With our pillars chosen, we began to build our round the world trip itinerary around them. Since we wanted to leave by September / October, Australia would mark the middle of our itinerary. We decided to start in Africa and make the trip to the east. Then it was time to start making concessions and building priorities, maintaining a logical rationale for the location, and what were the best times for us to visit the various destinations.
While we were refining the round the world trip itinerary, we were researching a lot about countries and the best ways to move between and within them. We used a spreadsheet that allowed us to record most of the information about places, travel days, and estimate budget.
---
In the end, we had to make the decision as to the exact date of departure and decided that it would be October 1st, that we would start in Lisbon, and that the final round the world trip itinerary would be as follows:
Lisbon (Portugal)
This is where we are going to say goodbye to everything we will not see for 6 months. We will leave the city where we live for this adventure with the certainty that nothing will be the same as before. After six months, when we return to Lisbon again, in the luggage we will bring a hand full of stories, experiences and the certainty that we will want to continue to visit other places, other cultures and have new experiences.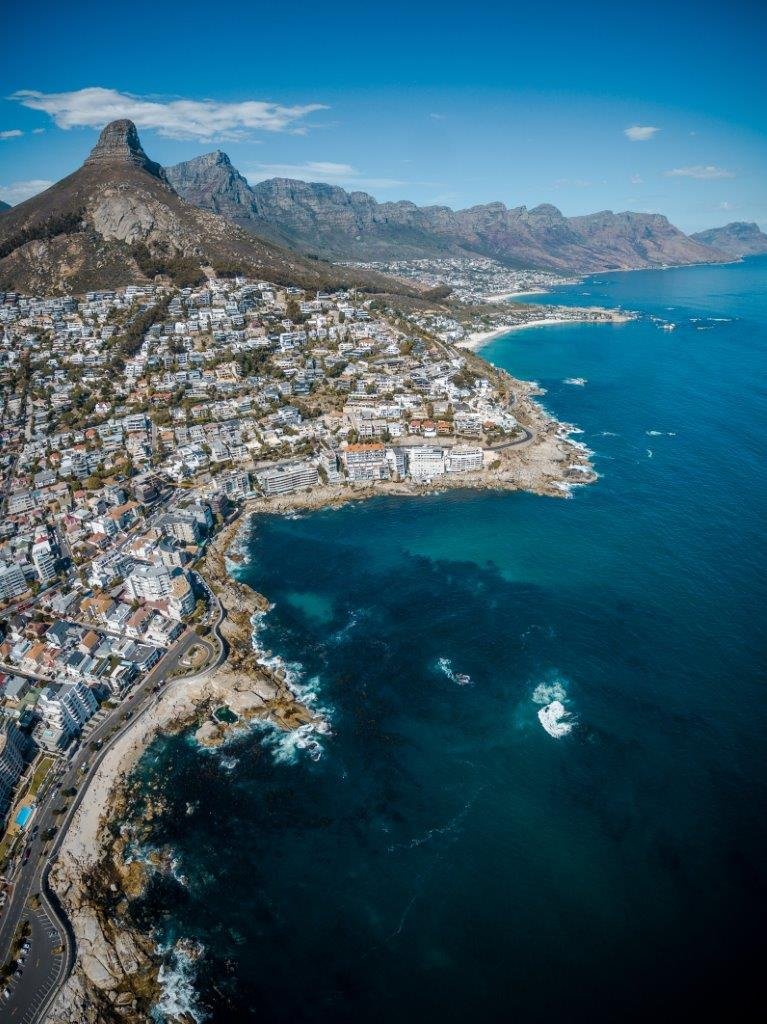 Cape Town (South Africa)
In South Africa, in addition to visiting Cape Town, we decided that we will take a road trip on the Garden Route, having more flexibility to appreciate the wine-producing area, the beaches, and the landscapes.
9 days
Johannesburg (South Africa)
Our primary goal is not to visit the city of Johannesburg, but since we're going to be there, we're thinking of exploring a little. We want to use this city as a starting point for a visit to Kruger Park, where we will go on a safari.
5 days
Southeast Asia
Our point of entry into this region will be Thailand or Vietnam. We left most of our time to visit this area. We want to have some flexibility and adjust the length of stay at each point on the go.
The countries that we have in mind to visit, besides Thailand and Vietnam, are Cambodia, Laos, Malaysia, and Singapore, where we will end our visit to this region. We will celebrate Christmas here and then leave for Australia.
75 days
Australia
In Australia, we plan to do a road trip on the Great Ocean Road. Our new year will be in this part of the country. Then we will take a road trip through the Pacific Coast to Sydney where we will visit the city and we will leave for the Fiji Islands.
21 days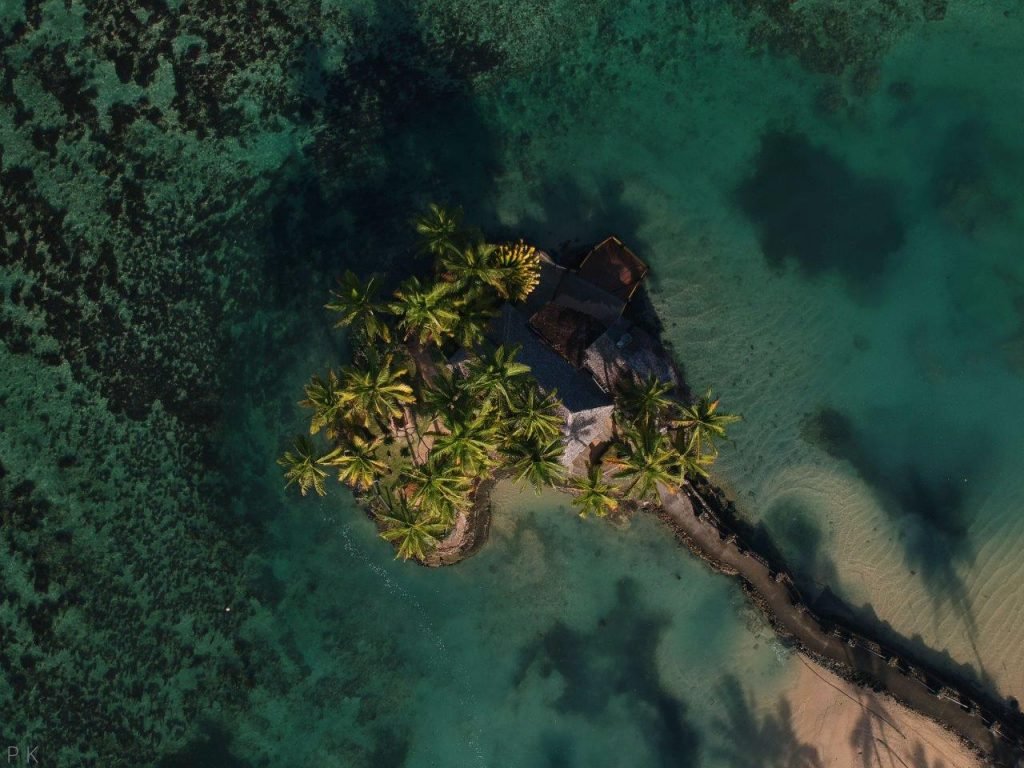 Fiji
Fiji's main international airport is in Nadi, on the island of Viti Levu, however, we have no particular interest in visiting this island. We'll just explore the city on the day of our arrival.
The area we chose to spend some time in Fiji was Yasawa. At this point, we'll want to rest and enjoy the calm environment of one of the islands of this group, probably the one less busy, and just relax some days at the beach.
We'll leave Fiji towards New Zealand.
7 days
New Zealand
Our plan is to first visit the South Island and then the North Island. We'll do a mix of car and airplane segments to visit both islands. Our departure will be towards South America, more specifically for Argentina.
17 days
South America
The countries that we want to visit in South America are Argentina, Chile, Bolivia, and finally Peru that will be the last country to visit before we return to Portugal to finish the round the world trip itinerary.
Like Southeast Asia, we want some flexibility in this part of the globe. Travel between countries will be made in a mix of buses and planes.
48 days
Lisbon (Portugal)
Here will be the end of the round the world trip itinerary. After all this, we are still not sure what to expect, but we are sure that it will be an unforgettable experience and the realization of a mutual desire to know the world and explore the unknown.
---
The estimated duration of our trip is 183 days, that is, about 6 months, which will start on October 1st and end on March 31st with the return flight to Portugal.
The plan we have has some rigidity since it is based on the pillars we have defined, however, there are long periods in specific areas of the world where we will spend more time to allow us the flexibility we need to make the trip of our dreams.
This itinerary should not serve as a model for any other. When we built it, it was according to our tastes and interests, our budget constraints, what we intend to do and what we want to withdraw from a trip around the world. However, we hope to inspire others to get out of their comfort zone, to embark on an adventure that fulfills them and realize the dream of traveling more and better.
This is the third post in the series: How to Plan an RTW trip. If you want to know more about planning a Round the World trip, check the other posts in this series.
---
Sources of inspiration we like and recommend:
---
---