Japan is a country that has long been on the bucket list of many travellers. With its unique culture, breathtaking landscapes, and delicious cuisine, it's easy to see why. Planning a 10-day trip to Japan can be overwhelming, but with careful planning and research, you can make the most of your time in this amazing country. In this blog post, we'll guide you through the essential steps to planning a 10-day trip to Japan.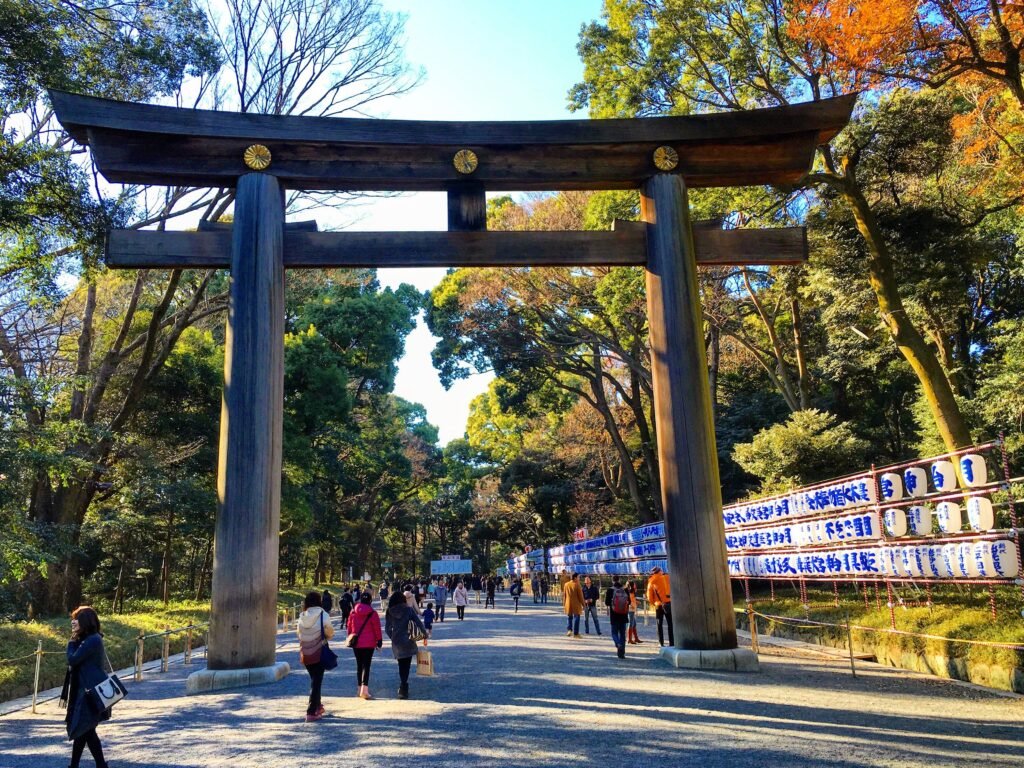 Is 10 days enough to visit Japan?
Planning a 10-day trip to Japan can be an exciting and rewarding experience. With a well-planned itinerary, you can see many of the country's most popular destinations and experience its unique culture and history. However, many travellers wonder if 10 days is enough time to see everything they want to in Japan.
While 10 days are not enough time to see all of Japan's attractions, it is possible to have a fulfilling experience in this timeframe. One popular itinerary for a 10-day trip to Japan is to visit Tokyo, Kyoto, and Osaka. These three cities offer a great balance of modern and traditional Japan and have a wealth of attractions for travellers of all ages.
In Tokyo, some must-see attractions include the Tokyo Tower, Senso-ji Temple, and the vibrant neighbourhoods of Shibuya and Shinjuku. Families with children may also want to visit Tokyo Disneyland or DisneySea.
In Kyoto, highlights include the Fushimi Inari Shrine, Kinkaku-ji Temple, and the picturesque streets of the Gion district. Families may enjoy a visit to the Toei Kyoto Studio Park or the Kyoto Aquarium.
In Osaka, popular attractions include Osaka Castle, the Dotonbori shopping and dining district, and the Osaka Museum of History. Families with children may also want to visit Universal Studios Japan.
While it is possible to see all these destinations in 10 days, it is important to plan your trip carefully to make the most of your time. Consider using the excellent public transportation system in Japan, such as the Shinkansen bullet train, to move quickly between cities. It is also important to factor in travel time, as some attractions may be located outside of the city centres.
Overall, 10 days can be enough time to see some of the highlights of Japan, but it is important to plan your itinerary carefully and prioritize the attractions that are most important to you and your family. With proper planning, you can have an unforgettable trip to Japan and create memories that will last a lifetime.
Step 1: Choose Your Dates and Book Your Flights
The first step in planning any trip is deciding the dates you will be travelling. It's best to be flexible when it comes to flights, as prices can vary significantly depending on the time of year you choose to travel. The best time to visit Japan is during the spring (March to May) and fall (September to November) when the weather is mild and the crowds are smaller.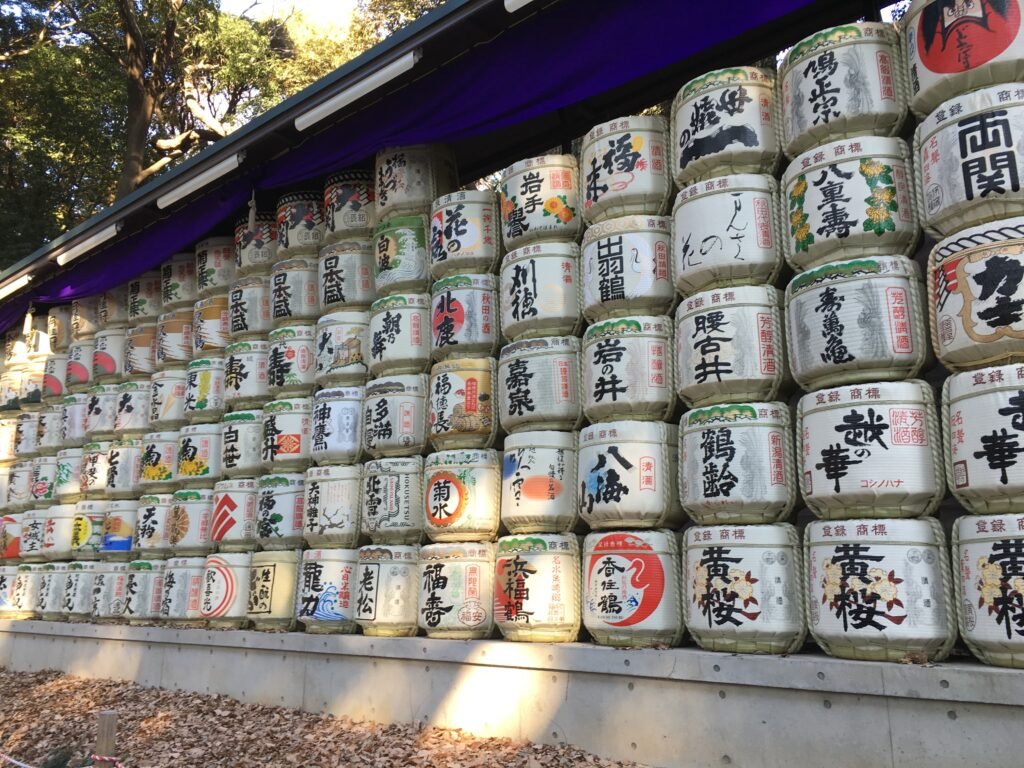 Once you have decided on your dates, it's time to book your flights. Tokyo and Osaka are the two main international airports in Japan, so you'll likely be flying into one of these cities. Make sure to book your flights well in advance to get the best deals.
Before start booking your trip, check the visa requirements for your country.
Book your flight to Japan with Momondo or with Skyscanner
Step 2: Decide on Your Itinerary for a 10-day trip to Japan
Japan has a lot to offer, so it's important to decide what you want to see and do during your 10-day trip. Some popular destinations include Tokyo, Kyoto, Osaka, Hiroshima, and Mount Fuji. It's important to keep in mind that Japan is a very large country, so you may not be able to see everything in just 10 days.
Here's our itinerary for a 10-day trip to Japan:
Day 1-3: Tokyo
Experience the bustling metropolis of Tokyo with its skyscrapers, neon lights, and busy streets.
Visit famous landmarks such as the Tokyo Tower, Meiji Shrine, and Sensoji Temple.
Explore the trendy neighbourhoods of Shibuya, Harajuku, and Shinjuku, known for their shopping, food, and entertainment.
Enjoy some of the best sushi, ramen, and other Japanese cuisines in the world.
Day 3-4: Hakone
Take a scenic train ride through the mountains to reach the quaint town of Hakone.
Enjoy breathtaking views of Mount Fuji and Lake Ashi from the Hakone Ropeway.
Relax in one of the town's many hot springs (onsen) and soak in the therapeutic waters.
Visit the Hakone Open-Air Museum and admire the beautiful sculptures and art installations.
Day 5-8 Kyoto (Daytrips to Osaka and Nara)
Immerse yourself in Japan's rich history and culture by visiting Kyoto's many temples and shrines, including Kinkakuji (the Golden Pavilion), Fushimi Inari Shrine, and Kiyomizu Temple.
Stroll through the traditional neighbourhoods of Gion and Higashiyama and experience old Japan.
Take a day trip to Osaka to visit Osaka Castle and try some delicious street food.
Visit Nara and feed the friendly deer at Nara Park while admiring the ancient temples and shrines.
Day 8-10: Fukuoka
Explore Fukuoka's vibrant nightlife and entertainment scene.
Sample some of the city's famous food, including tonkotsu ramen and mentaiko (spicy cod roe).
Visit the ancient Dazaifu Tenmangu Shrine and learn about Japanese history.
Take a day trip to nearby attractions such as the stunning beaches of Itoshima or the famous hot springs of Beppu.
Since it's not our first time visiting Japan, we've chosen a different itinerary for our 10-day trip to Japan however it will give us a good taste of Japan's culture and history, as well as its stunning natural beauty. Also, it will allow us to leave Japan by boat heading to South Korea via Fukuoka.
Step 3: Book Accommodation
Once you have your itinerary planned out, it's time to book your accommodation. Japan has various accommodation options, from traditional ryokans to modern hotels. Make sure to book your accommodation well in advance, especially if you are travelling during peak season.
Tokyo, Hakone, Kyoto, and Fukuoka are all popular destinations in Japan, each offering its own unique attractions and experiences. Here are some recommended places to stay in each of these cities:
Tokyo
Shinjuku: This vibrant neighbourhood is a great place to stay for those who want to experience the bustling energy of Tokyo. It has many hotels, restaurants, shops, and nightlife options.
Shibuya: This trendy neighbourhood is known for its shopping, dining, and entertainment options. It's also home to the famous Shibuya Crossing.
Asakusa: This historic neighbourhood is home to the iconic Senso-ji Temple and offers a glimpse into traditional Japan. It's a quieter area with plenty of dining and shopping options.
Hakone
Gora: This charming town is known for its hot springs and picturesque views of Mount Fuji. There are many traditional ryokans (Japanese inns) in the area that offer a relaxing and authentic experience.
Lake Ashi: This scenic area is a great place to stay if you want to be close to nature. There are many hotels and ryokans along the lake that offer stunning views of Mount Fuji.
Kyoto
Gion: This historic district is known for its traditional architecture and geisha culture. There are many ryokans and traditional Japanese inns in the area that offer an authentic Kyoto experience.
Higashiyama: This area is home to many temples and shrines, including Kiyomizu-dera and Yasaka Shrine. There are also many traditional Japanese inns and hotels in the area.
Fukuoka
Hakata: This neighbourhood is known for its food, including its famous ramen and street food stalls. It's also a great place to stay for those who want to explore Fukuoka's history and culture.
Tenjin: This area is Fukuoka's main shopping and entertainment district. It's a bustling area with many restaurants, bars, and shops.
When choosing a place to stay in these cities, consider factors such as location, budget, and the type of experience you want to have. Whether you prefer a traditional Japanese inn or a modern hotel, there are many options to choose from in each of these destinations.
Seach your accommodation in Japan with Booking
Step 4: Purchase a Japan Rail Pass
The Japan Rail Pass is a cost-effective way to travel around Japan. It allows unlimited travel on JR trains, buses, and ferries for a set period. The pass can be purchased online or at major airports and train stations in Japan.
Depending on your itinerary you can choose a different pass. Check out all the information and option here. For our 10-day trip to Japan, we've chosen the 7-day ordinary ticket. The previous time, we've chosen the Green one (the seats and service are slightly better).
Here's everything you need to know about the JR Pass:
Eligibility: The JR Pass is available only to foreign tourists visiting Japan on a short-term visa. Japanese citizens and foreign residents of Japan are not eligible for the pass.
Types of passes: There are two types of JR Passes available: the Ordinary Pass, which provides access to ordinary-class seats on all eligible trains, and the Green Pass, which provides access to first-class seats on eligible trains.
Duration: The JR Pass is available for 7, 14, and 21 consecutive days. The pass becomes active on the day of its first use and is valid for the specified number of days after that.
Coverage: The JR Pass covers most JR trains, including the Shinkansen (bullet train), limited express, and local trains. It also covers JR buses and some JR ferries. However, it does not cover some private railway lines or subway systems.
Cost: The cost of the JR Pass depends on the duration and class of pass you choose. As of 2023, prices for the Ordinary Pass start at ¥29,110 (around $260 USD) for a 7-day pass, while the Green Pass starts at ¥38,880 (around $350 USD) for a 7-day pass.
How to purchase: The JR Pass must be purchased before arriving in Japan and can be bought through authorized agents in your home country or online. After purchasing the pass, you will receive an exchange order that must be exchanged for the actual pass at a designated JR ticket office in Japan.
Restrictions: The JR Pass has some restrictions, such as not being valid on certain Shinkansen trains and requiring reservations for some limited express trains. Additionally, the pass is not valid on the Nozomi and Mizuho Shinkansen trains, which are the fastest and most direct trains between Tokyo and Kyoto/Osaka.
For those who want to take the train a lot while visiting Japan, the Japan Rail Pass can offer exceptional value overall. To make sure the pass is the best choice for you, it's crucial to carefully analyze your itinerary and travel requirements before making a purchase.
We've always purchased the ticket before travelling to Japan. There are many online agencies that send the voucher directly to your home, we've used Japan Experience. Once you arrive in Japan you can exchange it for your ticket. Beware that you need a passport stamp to get your voucher exchanged. If you use an electronic gate to enter Japan, you should request the border office to give you the stamp on your passport.
Step 5: Pack Appropriately
Japan's weather can vary significantly depending on the time of year you visit. It's important to pack appropriate clothing and gear for the season. In general, Japan's summers are hot and humid, while winters are cold and snowy. Make sure to pack comfortable walking shoes, as you will likely be doing a lot of walking during your trip.
Japan is a fascinating interesting destination with a fascinating history and culture. But if you don't know what to anticipate, packing for a vacation to Japan can be challenging. The following items are necessities to bring with you to Japan:
Comfortable walking shoes are essential because travelling across Japan necessitates a lot of walking. You'll be taking your shoes off frequently in restaurants, temples, and other interior settings, so choose shoes that are simple to put on and take off.
Weather-appropriate apparel: Depending on the season you travel, you should bring weather-appropriate clothing. Summers can be hot and muggy, so it's best to wear light clothing and a hat. Bring clothes that are warm, a coat, and gloves because winters can be chilly.
Despite being a highly industrialized nation, Japan still has many locations that only accept cash. Make sure you have some cash on hand as well as an international credit card.
Staying connected while travelling in Japan is crucial, so think about renting a portable Wi-Fi gadget or purchasing a SIM card to use with your smartphone.
A small backpack or tote bag is recommended because you'll probably stop for food and beverages along the way. Japan is a country with many convenience stores. Bring a small tote bag or backpack to hold your possessions and anything you may purchase.
Bring a universal power converter so you can charge your electronics because Japan utilizes a different style of electrical socket than many other nations.
Any prescription drugs: If you use medication, make sure to pack enough for the entire trip and a copy of your prescription.
You'll be well-prepared for your vacation to Japan and able to take advantage of everything the nation has to offer if you bring these necessary goods. Additionally, keep in mind to pack lightly and consider the local customs when selecting your clothes. You can pack effectively and take full advantage of your trip to Japan if you keep these suggestions in mind.
Step 6: Learn Some Basic Japanese Phrases
While many Japanese people speak English, it's always a good idea to learn some basic Japanese phrases. This will make it easier to communicate with locals and navigate your way around the country. Some basic phrases to learn include "hello" (konnichiwa), "thank you" (arigato), and "excuse me" (sumimasen).
Step 7: Learn about Japanese etiquette
When visiting Japan, it's important to be aware of Japanese etiquette in order to show respect for the country and its culture. Here are a few tips to keep in mind:
Bowing: In Japan, bowing is a common way to greet someone or show respect. When meeting someone for the first time, a slight bow is appropriate. A deeper bow is reserved for more formal situations, such as a business meeting or when meeting someone of higher status. When returning a bow, it's polite to match the depth of the other person's bow.
Shoes: In Japan, it's customary to remove your shoes before entering someone's home or certain public spaces, such as temples and traditional inns. Look for signs or shoe racks indicating where to remove your shoes. It's also common to wear slippers or indoor shoes provided by the host. When using the bathroom, switch to a separate pair of bathroom slippers.
Eating: When dining in Japan, there are a few etiquette rules to keep in mind. It's customary to say "itadakimasu" before beginning a meal, which is a way of expressing gratitude for the food. When using chopsticks, avoid pointing them at others or leaving them standing upright in a bowl of rice. It's also considered polite to finish everything on your plate and not waste food.
By following these basic etiquette rules, you'll be able to show respect for Japanese culture and make a good impression during your visit. Remember to observe and learn from the locals, and don't be afraid to ask for help or clarification if you're unsure about something. With a little effort, you'll be able to navigate Japan with ease and enjoy all the country has to offer.
Step 8: Buy your travel insurance
When planning a trip to Japan, it's important to consider purchasing travel insurance. While it's not mandatory to have travel insurance to enter Japan, it's highly recommended as unexpected events can happen during travel. Travel insurance can cover a range of things, from trip cancellations to medical emergencies, lost or stolen luggage, and even flight delays or cancellations. It can provide peace of mind and financial protection in case something goes wrong during your trip.
Iati offers travel insurance plans specifically tailored for travellers visiting Japan. Their plans cover a wide range of scenarios and offer comprehensive coverage at affordable rates. And as a special offer, if you subscribe to their travel insurance plan through the link provided in this post, you'll receive a 5% discount on your purchase. So don't hesitate, to protect yourself and your trip to Japan by subscribing to the Iati travel insurance plan today!
---
Planning a 10-day trip to Japan may seem daunting, but with some careful planning and research, it can be a truly unforgettable experience. By following these essential steps, you'll be well on your way to experiencing all that Japan has to offer.
---
---
---