About the city
We arrived in Shanghai from Beijing and the differences between cities could not be greater. We've spent 4 days in Shanghai and, for us, they were enough to get to know the city.
Shanghai is an international metropolis with all that this implies: grand avenues, skyscrapers, shops of all international brands and people of all nationalities. But even so, we continue in China and there are still areas with a great Eastern tradition.
It is a huge city, divided into three areas of interest: the old Shanghai (a typically Chinese area with alleys, markets, and temples), the concessions zone and Pudong (the most recent district with some of the tallest buildings in the world).
In this post, we will describe the itinerary of our 4 days in Shanghai, experiences, and tips as well as extra activities that we chose not to do.
Day 1
The arrival
There are many ways to get from Shanghai airport to the city center such as the bus, the subway (line 2) or taxi. However, we could not be in Shanghai and not try the Maglev. The Maglev is a magnetic levitation train and therefore can achieve high speeds (up to 431 km / h) with low energy consumption and low noise. Due to the high cost of production, this is the only commercial line of Maglev in the world and runs the 30 km between the airport and the city in just 8 minutes.
The Maglev does not reach the city center, ending at Longyang Road. At this station, you need to change to a subway line. The trip was really quick and comfortable, and we did not feel any influence from the great speed of the train. It is a very interesting experience.
Price: 50 Yuans/ Return: 80 Yuans
Where we stayed
We decided to stay at the SSAW Boutique Hotel Shanghai Bund. We chose this hotel mainly because of the location. This hotel has two nearby subway stations which make traveling easy and fast. In addition, it is also easy to walk to many sites, which is our preferred way of getting to know the cities we visit. When we visit the city on foot, we pay more attention to details of the daily life and culture of the place we are visiting, which would otherwise be overlooked.
The biggest draw of this hotel is the breakfast room which is on the terrace and has a great view of the city. It was a good base for our 4 days in Shanghai.
Subway: Yuyuan Garden (line 10) e Dashijie (line 8).
Huaihai Road
As it was late afternoon we decided to go for a walk while we were looking for a place to have dinner. In this street, we had the confirmation of the differences between Beijing and Shanghai. It is a huge avenue with international brand stores (some more than once) and shopping centers. We got the feeling that any object of any brand in the world could be bought here.
That night we dined at Charlie's, a different burgers restaurant that we highly recommend.
Day 2
Yu Gardens and Bazaar
Yu Bazaar is everything we imagine when we think of a Chinese market. Through the streets and through the buildings we can buy a little bit of everything. Haggling is almost mandatory and expected and the sellers already tell the first prices with that in mind. So if you want to buy some souvenirs do not be afraid to bargain. You often get prices well below the first price shown.
The Yu Gardens or gardens of happiness are also in this area. These gardens convey peace and calm which contrasts with the bazaar's movement and confusion. They have ceremonial buildings of great spiritual and cult significance and a lake filled with Koi fish.
Subway: Yuyuan Garden (line 10)
Price: April-June and September-November: 40 Yuans; July-August and December-March: 30 Yuans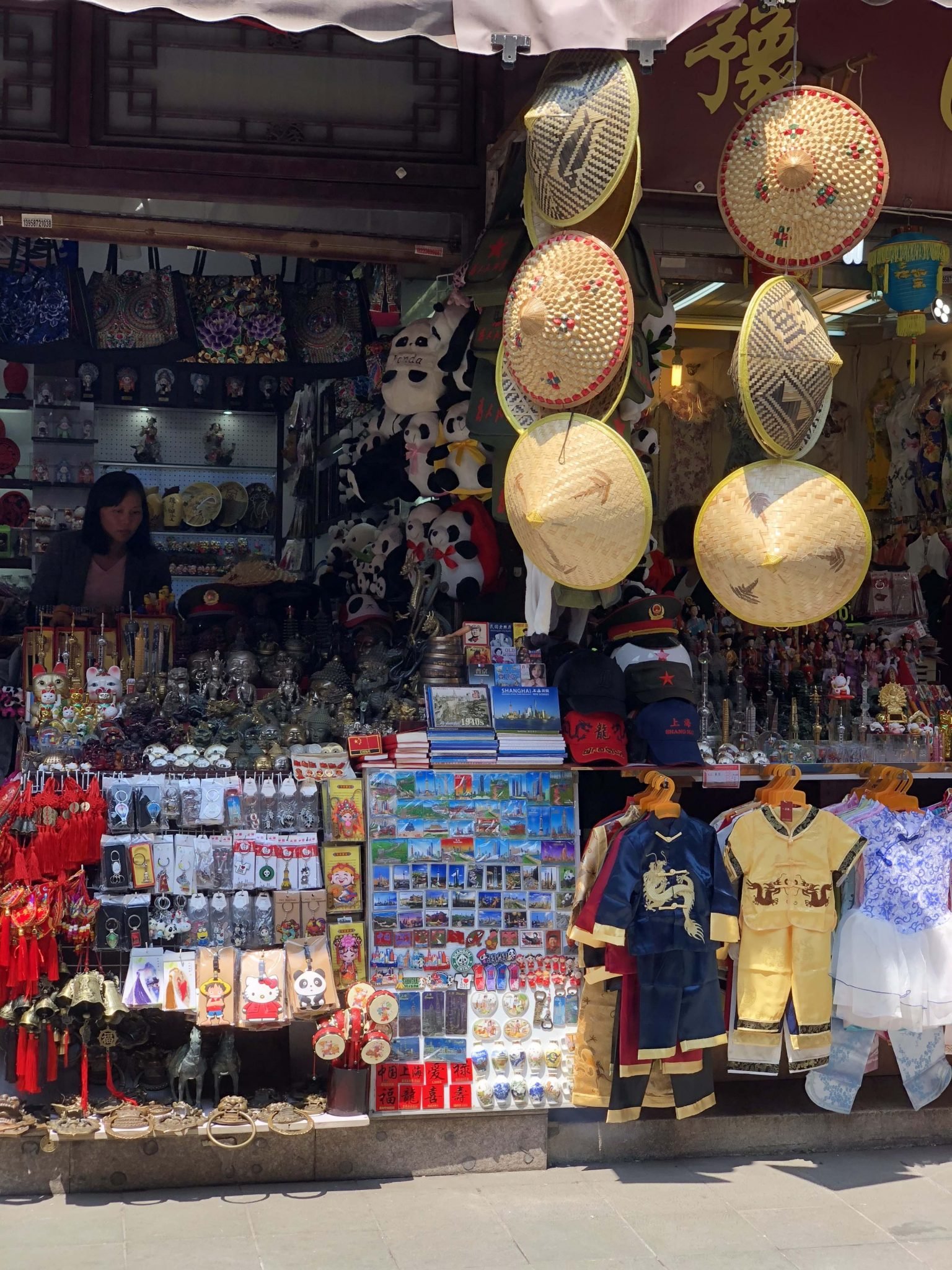 Old Shanghai
From the Yu Gardens and Bazaar, we went exploring the old Shanghai. Until 1842, Shanghai was a small port with no distinctive features. That year, the Chinese government opened ports to Western markets by creating territorial concessions in which foreigners only responded to the laws of their own countries. Thus were created the British, American and French concessions, with their own police and judicial forces. In 1940 the whole territory returned to stand on Chinese power.
The area of old Shanghai continues to maintain the traditional Chinese spirit, with alleys, markets, and temples and contrasting with the rest of the city. For us, getting an idea of local everyday life and culture was quite interesting and we strongly recommend walking around this area of the city.
The Bund
The Bund is one of the most characteristic areas of Shanghai. On one side we have the Huangpu River and on the other side the buildings of large hotels, banks, and offices. Plus we have a perfect view of Pudong (worth seeing by day and by night, when the buildings are lit). Along the Bund, there is a great pedestrian promenade which is great for sightseeing and has a few restaurants and cafes where you can have a meal and relax. It was in this area that we had lunch, a typical Chinese meal.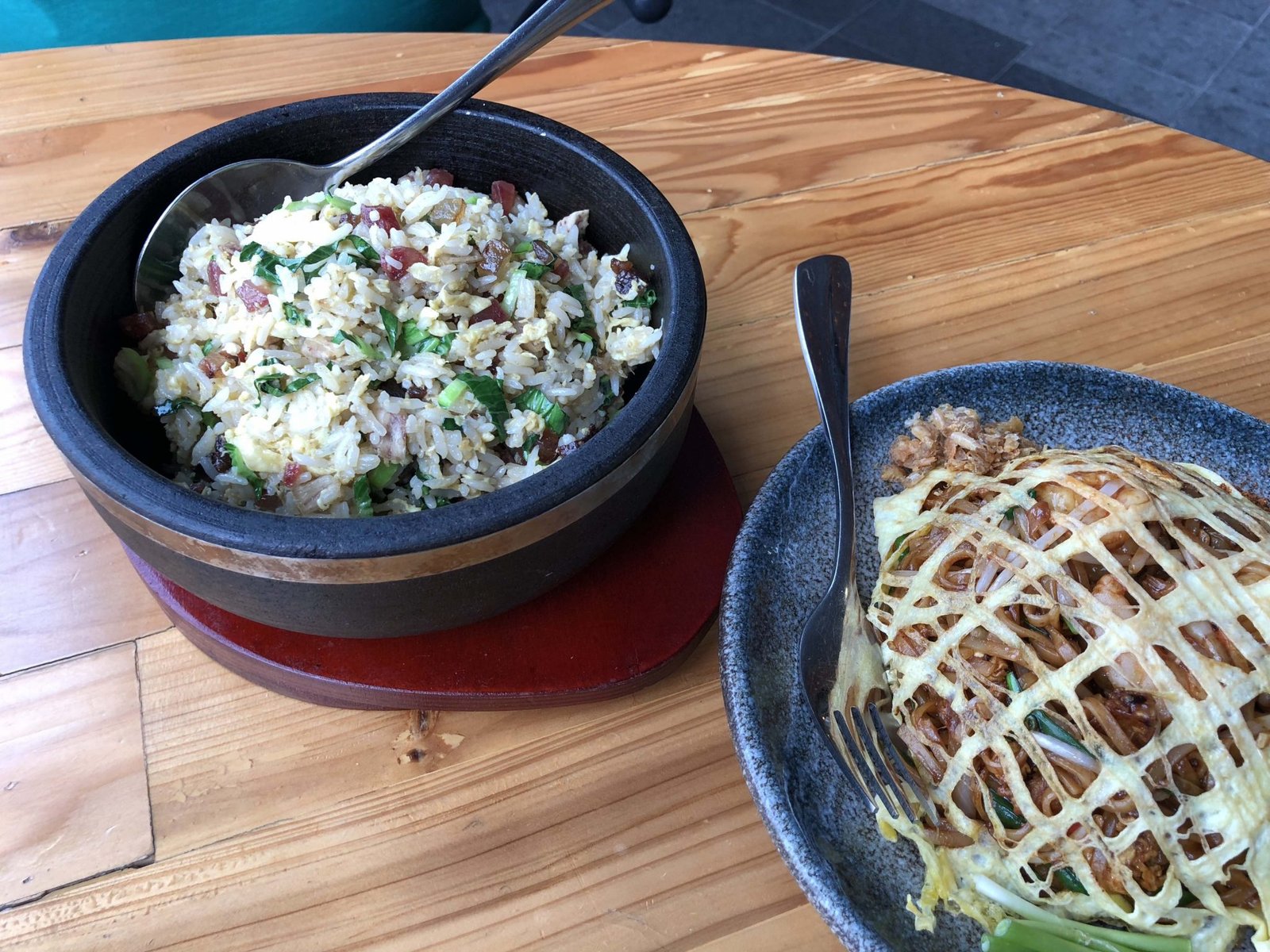 Nanjing Road and People's Park and Square
This 10-km avenue is one of Shanghai's best known and is one of the busiest shopping avenues in the world. Dividing the east zone and the west zone of Nanjing Road is the People's Park and Square. This square (an old racetrack) has a park where people go for relaxing or exercising. In addition, this area also has cultural points of interest that attract many visitors such as the Shanghai Museum or the Shanghai MOCA (Museum of Contemporary).
That night we had dinner for the first time at a Taco Bell. We already knew this chain by name but we had never had the opportunity to experience it and we loved it.
Metro: Nanjing east road (line 2 and 10), People's square (line 1, 2 and 8) e Nanjing west road (line 2, 12 e 13).
Speak Low – a speakeasy bar
There are many speakeasy bars in Shanghai. These bars are characterized by being secret places that appeared at the time of the prohibition of alcoholic beverages. We could not miss this experience so after dinner we decided to go to Speak Low.
The entrance to this bar is inside a bartending shop, the Ocho Bar Tools. When you enter the store it looks like a normal store but if you push the bookshelf that is in the back wall you find the entrance to this bar. The bar is not very big but has a great atmosphere and the cocktails were great. Hidden behind a map of the world, if you press a button behind Shanghai, you find another secret entrance to another bar. This bar is even smaller, with a capacity of only 20 people. The day we went there was a waiting list to enter this bar. Finally, after entering the second bar, there is also a third, a Japanese Whiskey bar, after the door marked "Employees Only". Access to the latter is by invitation only.
There are other options in Shanghai such as the Flask in which the entrance is made through a coca cola machine, El Ocho which is in a florist or The Library Distillery in which you walk through a mirror inside a restaurant to enter the bar.
Day 3
On this day we decided to go by train to Suzhou. Buying a train ticket in Shanghai is not as easy and fast as we are used to. Upon arriving at the train station we soon realized that to enter the station we would need the passport and have already purchased the ticket. There are automatic machines next to the station to buy tickets but can only be used with a Chinese identity card. So we had to go to another building in order to buy the ticket with our passport. Tickets are identified with the person's name and as such are not transferable. Try not to go near your departure time to buy the ticket because you can risk losing the train since there are long queues (both to buy the ticket and to enter the station).
Suzhou
Suzhou is about 100 km from Shanghai, about 40 minutes by train. It is known as the Venice of the East as it is composed of a network of canals and bridges.
It is a great city for a day trip when you are in Shanghai for both the gardens and the canals, which are very beautiful for sightseeing, as well as for the points of interest it presents.
In Suzhou, you can visit the Beisi Ta, the Humble Administrator's Garden, the Silk Museum or the Shuang Ta.
It is also a good city to observe Chinese everyday life outside the big cities and the confusion.
Day 4
Pudong
This is the newest district of Shanghai with huge skyscrapers and shopping malls. It is in this area that the buildings of the Shanghai skyline stand as the Oriental Pearl TV Tower, the IFC Tower, the Jinmao Tower, the Shanghai World Financial Center or the Shanghai Tower.
We spent much of this day in this area and took advantage of some shops that we don't find in Portugal like Uniqlo.
Subway: Dongchang Road (line 2) e Century Avenue (line 2, 4, 6 and 9)
Extra Activities
Disneyland Shanghai
Disney parks are very appealing attractions for us. We love to feel like we're in a different world and feel like children again. They are always very special days. We have already visited Disneyland Paris and DisneySea in Tokyo. We wanted to visit Disneyland in Shanghai but we needed to stay another day in the city. If we ever go to Shanghai again we will definitely visit it.
Bund sightseeing tunnel
This tunnel allows crossing from the Bund to Pudong under the river Huangpu through a multimedia trip. It is an attraction to try, even if only to get to know it but, the reports we read said it is not to repeat, advising to go in the tunnel to Pudong but returning by subway or ferry (which is much cheaper).
Shanghai Tower
It is the tallest building in Shanghai and has an observatory at the top of the 121st floor. We were sorry not to climb but the day we were in Pudong there was too much pollution in the air and probably if we had climbed we would not have been able to see anything but fog. It will have to wait for the next time.
---
Shanghai is a city of contrasts. Huge, cosmopolitan, modern and with inhabitants of all nationalities but, at the same time, it continues to have traditional areas with little ostentation. It has areas that are characterized by high economic power as well as areas where the economic difficulties of the inhabitants are notorious.
In Shanghai, you can find shops of all commercial chains as well as restaurants from all over the world making it an international city with something to offer to anyone.
In our 4 days in Shanghai, we felt we would not need more time to get to know the city. Of course, if you want to visit Disneyland, spend some time in museums or live the local life, you will need to have some more time. But, in our opinion, 3 or 4 days in Shanghai are enough to give you a pretty complete idea of the city.
---
---