Covid-19 pandemic changed everything we were used to in our day-to-day lives. Tourism and freedom to travel were among the first to be affected. Now that, with specific recommendations and care, new travel trends are arising and there is a resumption of normalcy, we could not help encourage you to travel in Portugal.
Between October 2019 and March 2020 we completed our first trip around the world. For almost 6 months we visited some of the most beautiful and interesting places on the planet, an experience that ended up being interrupted due to the Covid-19 pandemic.
During the weeks of confinement and while we were emotionally composing ourselves for having finished our journey earlier, we realized that now, more than ever, when we could travel again, it would make sense to do so in Portugal. Tourism in Portugal has grown a lot in recent years and we have always been very interested in traveling around our country.
During these years, we traveled a lot outside Portugal, but trips inside still have a very special place in our hearts. We love our country and feel the duty to share with the world the best that can be visited here.
Whenever we have the opportunity, we travel in Portugal. This territory has so much to offer at a cultural, gastronomic, and landscape level. Have we explored our country enough? We think there is always more to see.
During the confinement, we thought about some strategies to help national tourism to recover its activity. The best way is, without a doubt, to return to travel and share our experiences with others.
Why do we like to travel in Portugal?
The main reason why we like to travel in Portugal is related to diversity. In a small country like ours, we manage to be big in culture, natural diversity, and of course, gastronomy.
When we need to recharge our batteries, we quickly and easily plan a few getaways in Portugal, grab the car at the beginning of the weekend and are calmly enjoying the landscapes along the way, or that restaurant we love (and made a little detour to visit).
Our country has the main advantage of proximity, that is, in a short period of travel we are able to reach almost all parts of the territory, thus allowing that, in a normal or long weekend, we can always travel in Portugal. In this way, we are able to take advantage of all the tourist diversity of the country in a short time and in a more economical way.
Why should we travel in Portugal?
Choosing to travel in Portugal, will support the sector and create more and more diversity and conditions for a better quality of tourism in Portugal.
You can ask the question, "Am I not safer at home?" Of course, if you don't feel safe with all the efforts that are being made, it is best to stay at home. You will not want your feeling of insecurity to negatively influence your travel in Portugal, in which case it is best to wait until you feel safe.
With the opening process, the Portuguese Tourism Board created the "Clean & Safe" certification seal, which has already certified more than 3000 establishments in the tourism area, so we immediately started planning our next trips in Portugal. In addition, we launched the #euviajoemportugal (#itravelinportugal) rubric, which aims to retrieve content that we have already published in order to show fantastic places that we have already visited and shared on our blog, and in the future to continue to alert people that if we want to travel, and if possible, we must do it in our country.
How will the Covid-19 pandemic influence our travels?
Every day we get more and more information about this pandemic, but the truth is that many of us will not feel safe returning to our normal lives until there is immunity. However, until that happens, we will have to adapt to this "new normal". We cannot stop our lives forever, and gradually we will have to adapt and create new habits and new ways to be able to be free safely, without putting ourselves and others at risk.
The adoption of new, more responsible behaviors, social distance, the use of protective material, such as a mask, hand hygiene, respiratory etiquette, and other recommendations from health authorities is something that will increasingly be part of our "new normal".
How do I know that it is safe to travel in Portugal?
Many sectors of activity are committed to the elaboration of their reopening plans according to the rules of the health authorities and the hotel and local accommodation sector is no exception.
Of course, restrictions will continue to exist and the most important thing is that each of us behaves responsibly when we decide to travel. This should be a joint effort and you should also follow the general recommendations for the population.
In addition to the rules of the health authorities, the Portuguese Tourism Board launched the Clean & Safe certification to make you feel safer.
What is Clean & Safe certification?
The Clean & Safe certification attests that companies in the tourism sector comply with the health recommendations to avoid contamination of their spaces with SARS-CoV-2 (Covid-19).
Tourist accommodations, Tourist Entertainment companies, and Travel and Tourism Agencies wishing to obtain the "Clean & Safe Establishment" seal must comply with the set of provisions contained in a Declaration of Commitment to obtain certification.
This initiative seeks to sensitize establishments to the minimum procedures to be adopted and to encourage the recovery of the tourism sector at national and international levels, thus reinforcing the confidence of all.
Our recommendations for the best getaways in Portugal
As we mentioned earlier, there is a great diversity of options to travel in Portugal, and it also depends on the individual tastes of each one. We share here some of the places we have already visited and others we want to get to know, in order to inspire your getaways in Portugal.
---
Explore Lisbon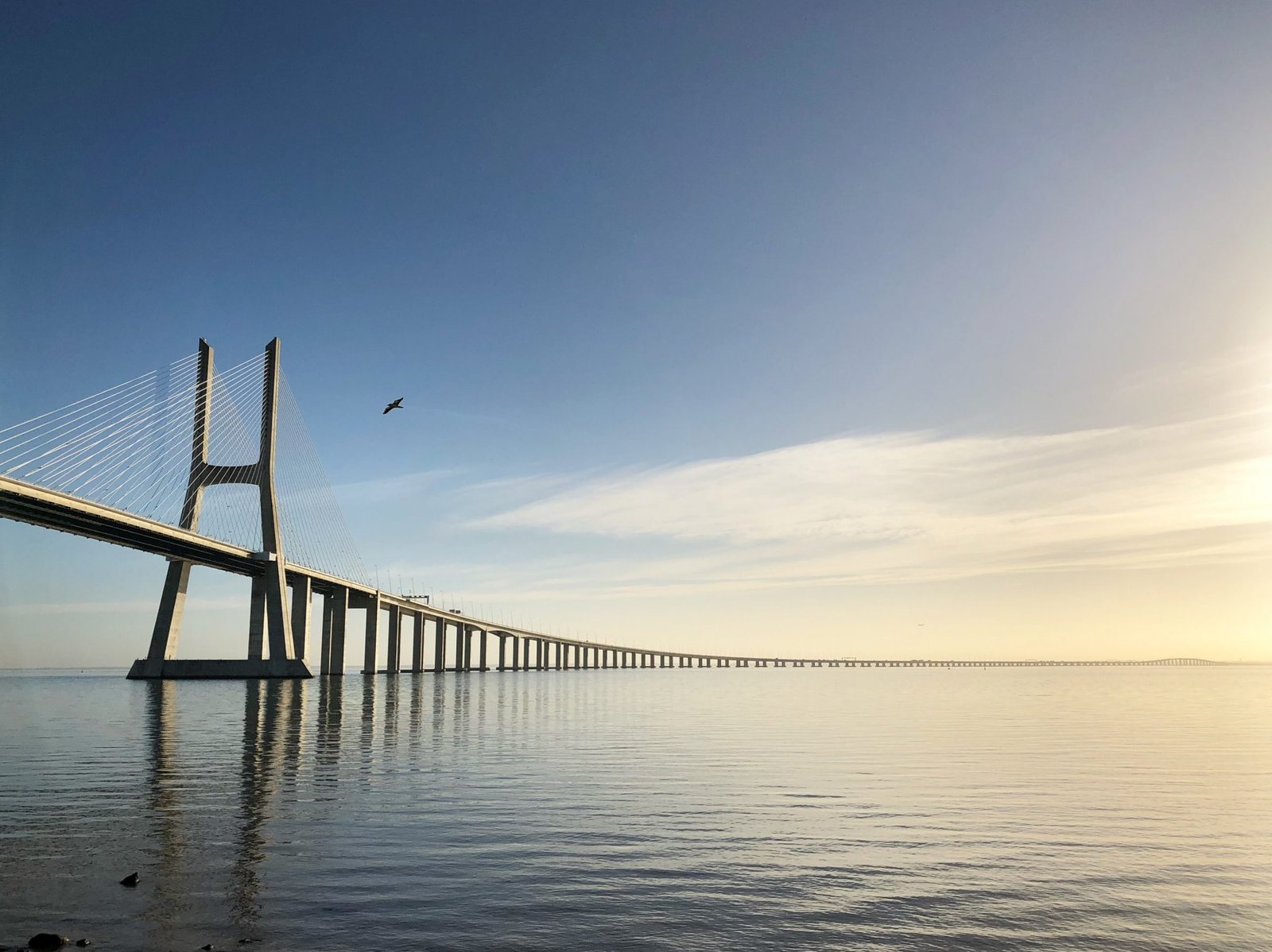 Tourism in Lisbon has evolved a lot in recent years. It is increasingly an interesting city to visit, more European, but also keeping the historical and typical features of the city and Portuguese culture well marked.
As it is the city we currently live in, we did not visit it from the outside, but we think it is a great option for a getaway in Portugal.
You can check here many of the things we like to do in Lisbon (and others we avoid).
Drive the National Road 2 (Estrada Nacional 2)
The National Road 2 (EN2) runs through the country from north to south, starting in Chaves and ending in Faro. It is about 739 kilometers long, which gives you the opportunity to discover much of Portugal's culture and landscapes.
Nowadays there is a passport (which you can obtain at a tourist office) to encourage the discovery of the various possible stops on the EN2. This road can be done in one day, but we recommend that you do it calmly, over several days, in order to make the most of the trip and the stops you decide to make.
We have wanted to drive the EN2 for some time and this year it is in our plans to stop postponing this experience.
Terras de Sicó
Terras de Sicó is the territory around Serra de Sicó. It extends over six municipalities and is a very rich area in terms of gastronomy, nature, and history. If in your getaways in Portugal you are looking for contact with nature, Terras de Sicó is the ideal getaway. It was in this area that we made our first getaway in Portugal in this new phase.
Check out how was our experience at Villa Pedra.
Visit Peneda-Gerês National Park
We cannot talk about travel in Portugal and contact with nature without mentioning the Peneda-Gerês National Park. Located in the north of Portugal, the Peneda-Gerês National Park (recognized by UNESCO as a World Biosphere Reserve) is rich in possibilities to get to know, relax and make the best of a getaway in Portugal. Villages, waterfalls, viewpoints, nature, fauna, and flora are some of the attractions of Gerês that deserve to be known.
Visit Vicentina Coast
Vicentina Coast is full of coastal landscapes and beaches still untouched as they are part of a protected area of the National Park of Southwest Alentejo and Vicentina Coast.
Vicentina Coast is located on the Alentejo coast and goes to the Algarve (from Sines to Burgau). We already know some stops on the Vicentina Coast, but we never made a complete trip in this area. Now will be a great time to finally make this getaway.
Visit a Beach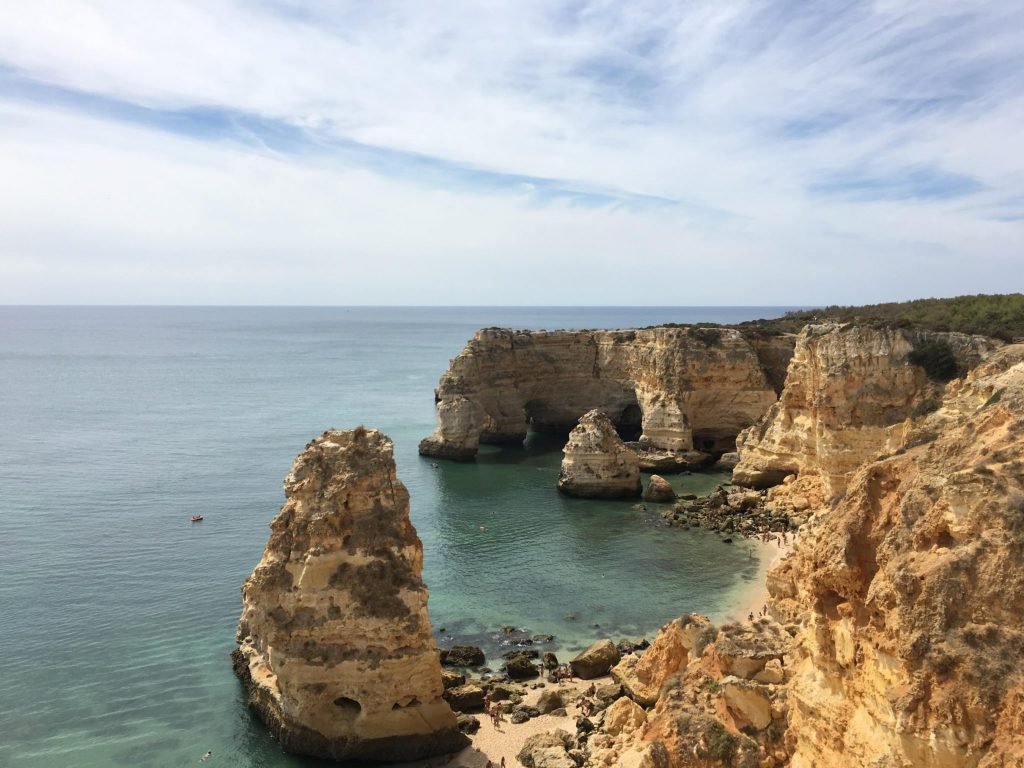 With the months of sun and heat coming, and after we have been confined, it is important for health to replace our vitamin D. For us there is nothing better than a few days on the beach.
The recommendations for accessing and using the beaches in this "new normal" were already published, so why not take the opportunity to relax on one of the beaches in this country by the sea?
Our favorite beaches are those on the Costa Azul or the Algarve. Check here 10 of the best beaches in the Algarve.
Choosing Sustainable Tourism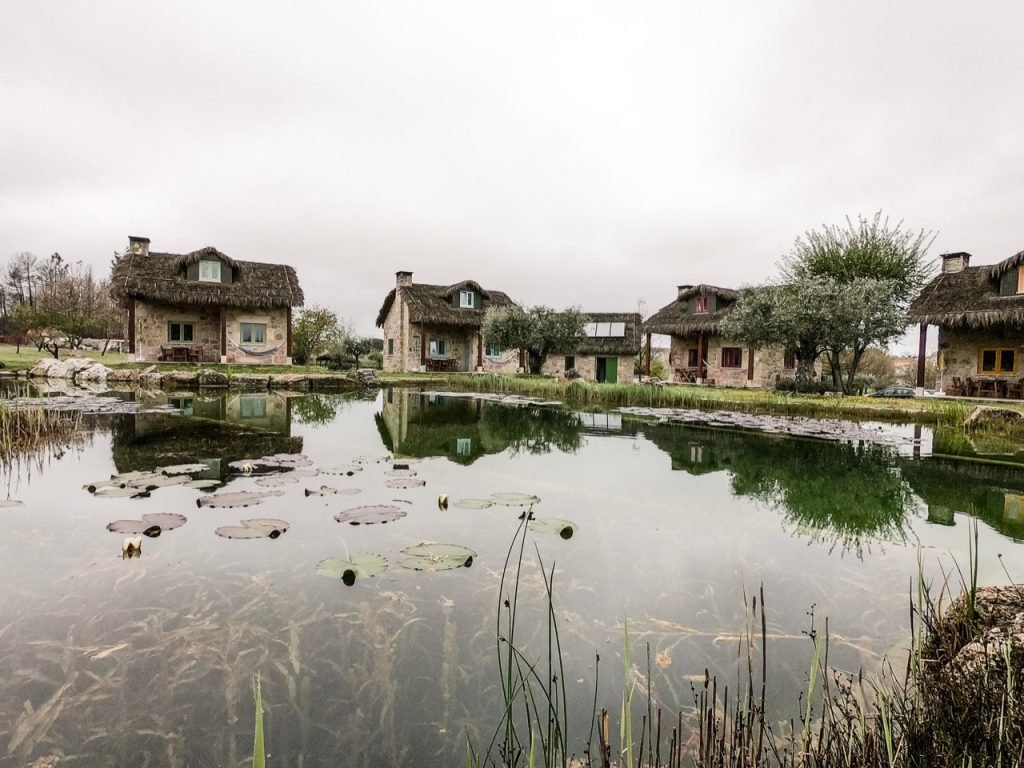 In recent years, there has been increasing talk about sustainability and responsibility in tourism. Protecting the environment, involving, and contributing to local communities is something that we must take into account when traveling.
An excellent example of this is Travancinha Village. Check here what you can find if you choose this place for one of your getaways in Portugal.
Explore Serra da Estrela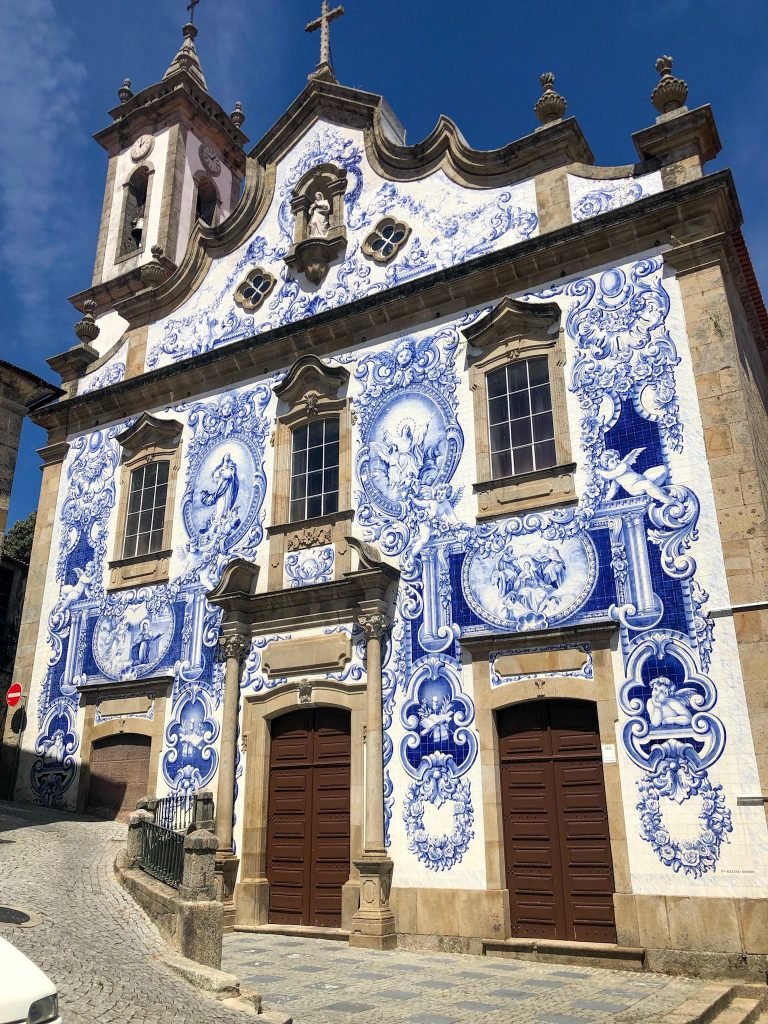 Serra da Estrela is a fantastic place to travel in Portugal. Many people visit this part of the country only in the winter to enjoy the snow, however, we also like to visit the area at other times of the year.
The culture, the gastronomy, the wines, and the friendliness of the locals are reasons why you should visit Serra da Estrela, even without snow.
Check here our post on visiting Covilhã and Serra da Estrela, even without snow.
Visit Alentejo
Alentejo is a very special place for us. Due to its proximity to Lisbon, it often turns out to be our choice for getaways in Portugal.
We love the regional cuisine, the wine production, and the tranquility of that region. Elvas, Vila Viçosa, Beja, Évora, and Arraiolos are places we love in Alentejo.
You can check here our posts about Elvas and Vila Viçosa.
Visit the Historical Villages of Portugal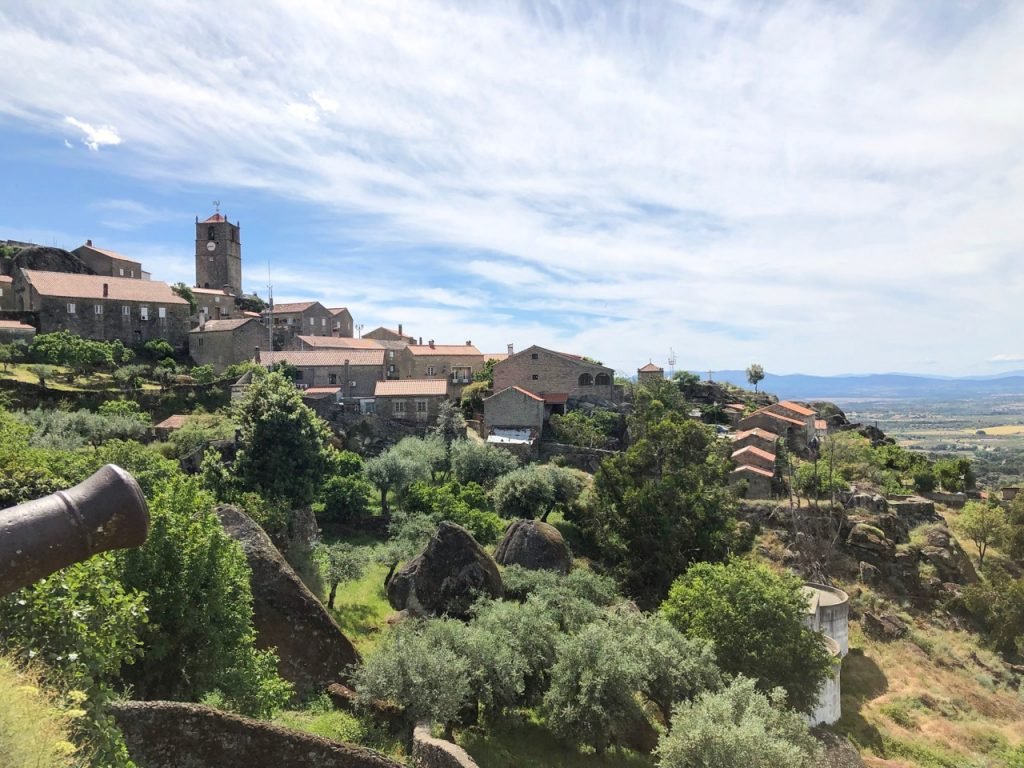 The Historical Villages of Portugal are places where over the years the customs and traditions of the people who live there have been preserved.
Almeida, Belmonte, Castelo Mendo, Castelo Novo, Castelo Rodrigo, Idanha-a-Velha, Linhares da Beira, Marialva, Monsanto, Piódão, Sortelha and Trancoso, today are places full of charm, nature, gastronomy and culture, which refer to the stories and adventures from other times.
Check here our experience at Monsanto Village.
Visit a city in the North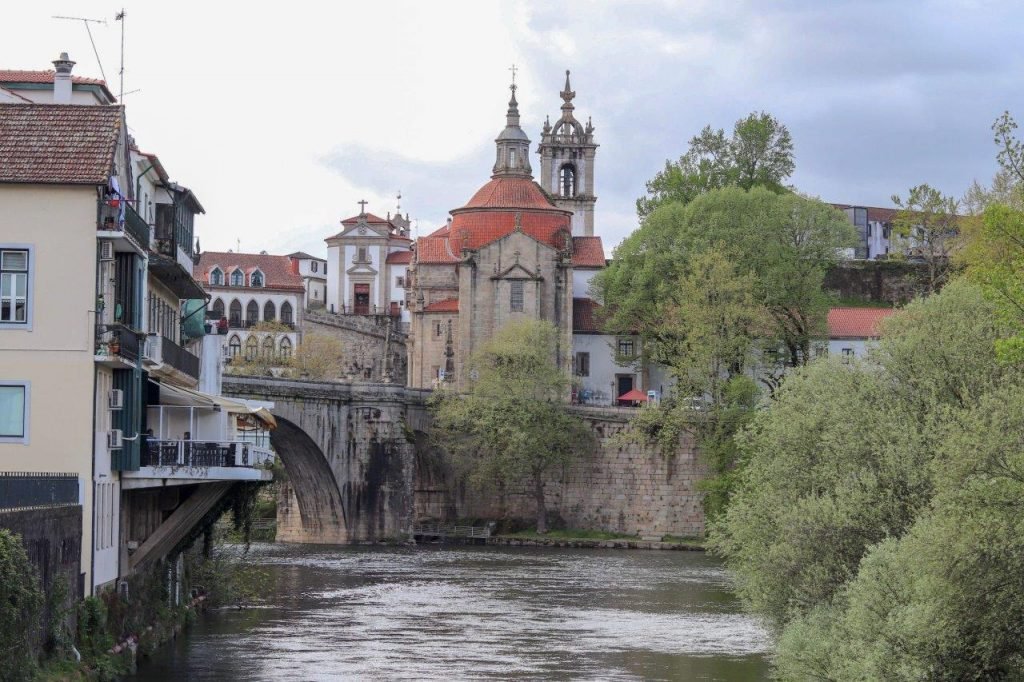 The north of Portugal has an exceptional natural diversity, however, there are also small towns that have charm and are excellent options for getaways in Portugal.
We visited Amarante and fell in love with the city. It is a place that exudes culture, art, and history.
Check here our experience in Amarante.
---
The options to travel in Portugal are not limited to these suggestions, but we hope that with them you will be inspired to know and travel in our country, which, in addition to having so much to know and discover, needs our support in this new phase.
We are sure that when everything goes back to normal you will not regret traveling in Portugal and proudly share that #itravelinportugal.
---
---