This is the second part of our 7 days itinerary in Malta. You can read the first part here, which describes the first 4 days of our trip. In this part we will talk about the last 3 days as well as extra activities that we did chose not to do because of lack of interest, time constraints or weather conditions, but which may be interesting to you.
You can find more information about Malta and tips to plan your trip here and the first four days of our itinerary here.
Day 5
Mdina
We started this day by visiting Mdina, "the silent city". Due to the amount of tourists, Mdina was not so "silent". We recommend that you visit Mdina early (before the tourist buses arrive) or at the end of the day for your experience to be the best it can be.
Mdina is a fortified town in central Malta that has an extraordinary mix of medieval and baroque architecture and is steeped in religious and cultural tradition. Mdina was the ancient capital of Malta and is adjacent to the city of Rabat.
After entering the gates of the old city, you can visit Saint Paul Cathedral, the Dungeons of Mdina and the National Museum of Natural History. In the city center there are some craft shops that sell handmade souvenirs such as lace and there is also a glass shop that sells glass artifacts typical of the city.
If you want to eat a spectacular slice of cake, you have to go to the Fontanella Tea Garden, which has a selection of homemade cakes in combinations of batter, fillings, and toppings that will leave you unsure which to choose. In addition, the terrace on the top floor has a great view of the outskirts of the city.
Mdina has an architecture that is worth appreciating, and among the various buildings, there are typical alleyways, windows, and doors that are both beautiful and mysterious.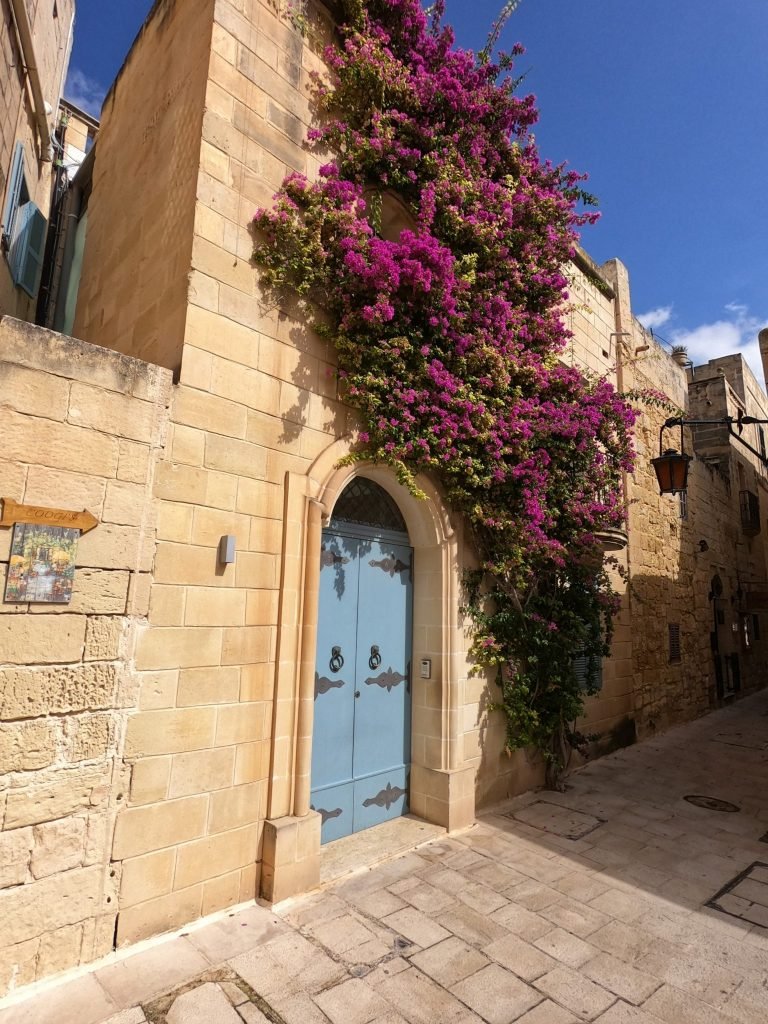 Bus 51, 52 or 53 from Valletta to Mdina
Rabat
When you leave the city of Mdina in the direction of Rabat, you will find Domvs Romanae on the right-hand side, which is a Roman city that you may want to visit. Close to Domvs Romanae, there's a small café called 'Tas-Serkin' (Crystal Palace). Here you can eat delicious Pastizzi. We tried the traditionally stuffed with ricotta and one with peas and both of them are delicious.
Rabat is well known for the catacombs of St. Paul and St. Agatha, which are located underneath the city streets. We only chose to visit the streets of the city and enjoy the daily life and architecture.
Dingli Cliffs
In the city center, we took the bus to the Dingli Cliffs. After a trip of about 15 minutes, we got off at Vizitaturi stop and walked to the chapel of Santa Maria Magdalena. This area of cliffs by the sea has an absolutely fantastic view, and for us it was great to stop in this area and enjoy the view.
Bus 201
Valletta and Gzira
On our way back to Valletta, we chose a typical Italian restaurant for dinner, Pastaus. We opted for that restaurant, because in the previous days it was always full. The restaurant seems to be run by Italians and the dishes are mostly of pasta. Here you choose at the counter in a display case which fresh pasta you want and the sauce. It's absolutely divine. To complement our meal, we also ordered a wonderful Italian cheese board.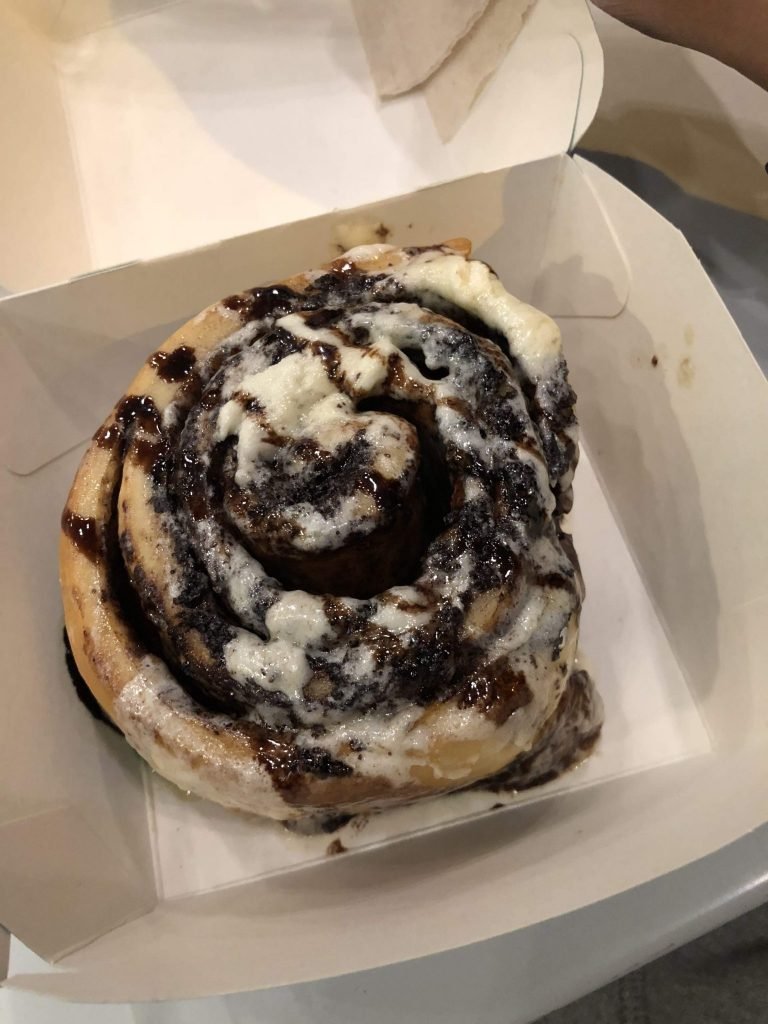 Following the recommendations we had for Malta, and as we have a strong addition for desserts, we left from Valleta by bus towards Gzira to go to the place where they claim to serve the best cinnamon rolls in Malta, Cinnabon (there are other shops in the island). Believe us, it was really worth the 30 minutes by bus. Gzira is a more touristy area next to a marina and, as the weather was nice, we opted to take a walk in this area.
Bus 13, 15 or 21 from Valletta to Gzira
Day 6
Gozo
On this day we visited the island of Gozo. We only dedicated one day to this island and, with the time of the trip by bus and ferry, we were not able to visit everything we would like. To visit Gozo in a more complete way we recommend spending at least 2 days on the island. It is a small island but has several points of interest and the frequency of buses is lower than on the island of Malta. The Tallinja Card, which has unlimited bus trips for 7 days and costs € 21, is valid on both Malta and Gozo.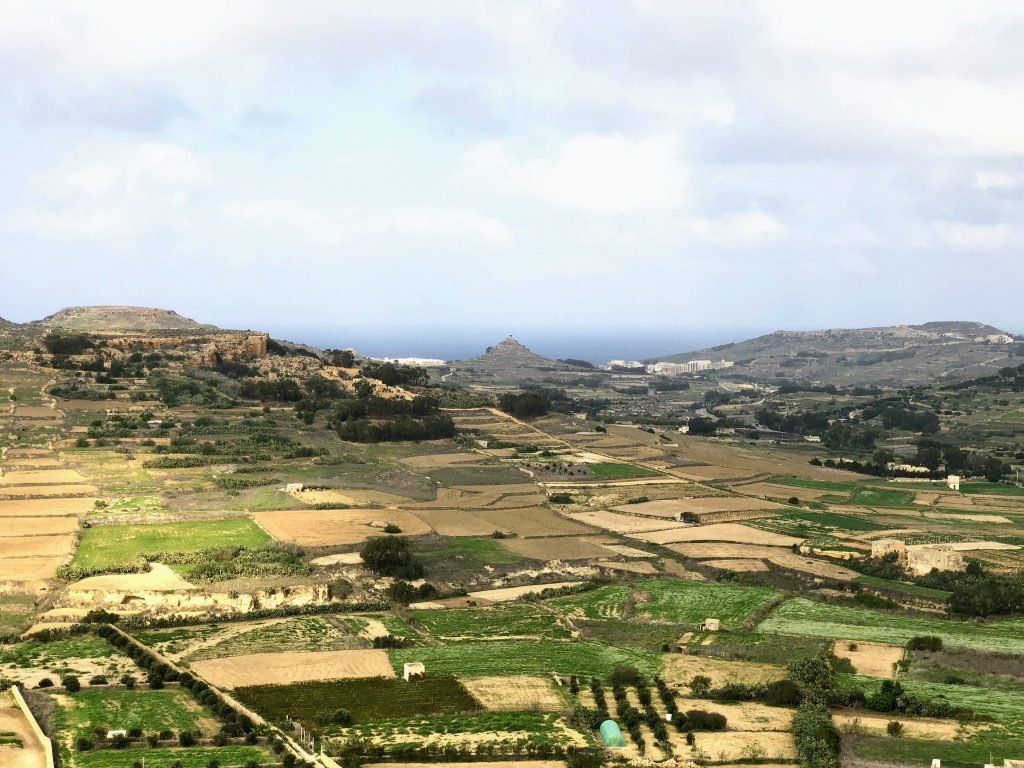 To get to Gozo you have to take the ferry (Gozo Channel) in Cirkewwa. The price of the trip is € 4.65 (round trip) and it takes about 25 minutes. More information about rates and schedules here.
In Gozo, you feel a greater tranquility than on the island of Malta and a more traditional and less touristy environment. We visited the city of Victoria (Il-Belt Victoria), the Citadel and the salt pans between Xwejni and Marsalforn. For us, the highlight of this day was the walk along the coast near the salt pans.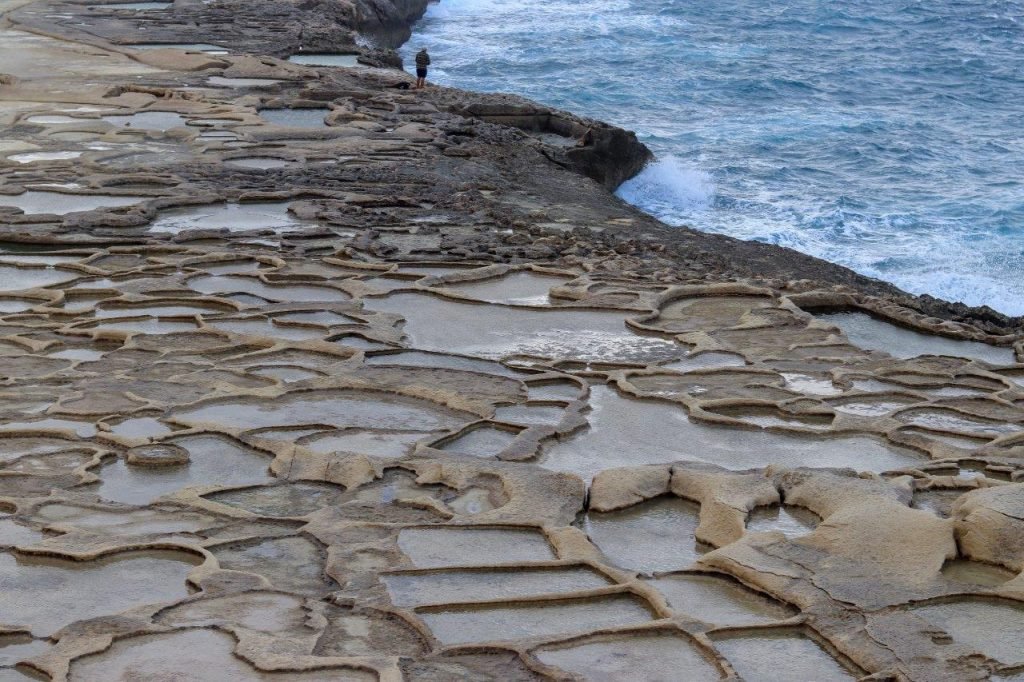 Autocarro 41 ou 42 de Valletta para Cirkewwa
4,65€ Ferry ticket (return)
You can check more information about our visit do Gozo island here.
Day 7
This was the last of our 7 days in Malta. We had to be ready in the early afternoon to go to the airport so we tried to take advantage of the tome we had to get to know a few more areas in the morning. We had breakfast at the Piadina Café, which has a great outdoor environment to relax, and we took the opportunity to get to know what we were missing from the three cities.
Senglea and Cospicua
Both Senglea and Cospicua have some points of interest but our option was to stroll the streets and enjoy Maltese architecture and everyday life. In the three cities, since they are residential areas, the environment is more traditional than for example in Valletta or Sliema.

Bus 1, 2 or 3 from Valletta
Extra Activities
Beaches
We have not visited Malta with the intention of going to the beach but there are good beach options in Malta, Gozo and of course, Comino, in which all the island invites to sunbathing and diving in the sea.
Most of the beaches are stone or rock but there are some sandy beaches. In Malta you have, for example, St.Peter's Pool, the beaches on the coast of Sliema and St. Julian's, St. Paul's Bay, Mellieha Bay, and Golden Bay. In Gozo, you have Ramla Bay, Marsalforn and Xlendi. In Comino, the most popular areas are the Blue Lagoon or the Santa Marija Bay.
Popeye Village
We did not visit Popeye Village mostly for lack of interest but it is one of the island's points of interest. In this village, the Popeye movie was filmed. Nowadays, it is an aquatic amusement park much appreciated by children. There you can watch various shows, go boating, see the studio where Popeye was filmed, among other attractions. Admission costs between € 11 and € 17, depending on the time of year.
Blue Grotto
The Blue Grotto is a system of caves in the south of Malta. It is a very visited site on the island, and also a great place for diving lovers. In that area, due to maritime flora, the sea reflects dark blue tones that make the landscape unique. The caves are visited by boat.
Hal Saflieni Hypogeum and Tarxien temples
The Hal Saflieni Hypogeum is an underground prehistoric cemetery composed of three chambers distributed on three distinct levels and linked together. It is considered a UNESCO World Heritage Site (since 1980) and is the only known prehistoric underground temple. The temples of Tarxien are a complex of megalithic structures that are part of the set of megalithic temples of Malta and have been a UNESCO World heritage Site since 1992.
Ferry to Sicily, Italy
One hypothesis when you visit Malta is to catch the ferry and go to Sicily in southern Italy. You can take the ferry from Virtu Ferries. The trip costs € 77 (round trip) and takes about 1h45. It is an alternative that we would probably have taken advantage of if we had more days to travel.
---
Our 7 days in Malta were great and we recommend visiting these islands to anyone. The three main islands of the country offer interesting historical places and places full of culture, nature, good beaches and excellent gastronomy. For us, who were reticent about whether we would like Malta or not, it was a pleasant surprise. With so much to offer, anyone will have a full holiday in Malta and will feel like coming back to experience all that there is to be done.
---
---