Malta is a small archipelago in the Mediterranean Sea, south of Italy. Only the three largest islands of the archipelago are inhabited – Malta, Gozo and Comino. We took advantage of Valletta, the capital of Malta, being the European capital of culture in 2018 to visit Malta. We were in Malta for seven days and tried to see as much as we could from the 3 islands. In this post, we will give you some tips and information so that you can visit Malta in the best way.
Check here the first part of our itinerary in Malta and here for the second part.
This territory of knights was coveted and invaded throughout its history by several empires and countries due to its strategic location in the middle of the Mediterranean. It used to be mainly a naval base. Before its independence in 1947, it was a British territory. From these times Malta still has the red phone booths, the taste for tea, the driving to the left and the English language as one of the official languages.
Our trip to Malta has focused more on getting to know the country than on looking for a beach destination, so here you will find more tips related to what the country has to visit.
Planning a trip to Malta
Arriving
The country's international airport is in Luqa and several airlines make flights to Malta, including the national flag company, Air Malta. It is still possible to reach the island by boat from Sicily.
To travel from the airport or port to any place on the island, you can use the eCabs services, local taxis or Malta Public Transport buses.
Several tour operators make charter flights and hotel packages to visit Malta. Several cruise companies also make stops on this island.
To visit the islands of Gozo and Comino, you must take the ferry or boat in Cirkewwa.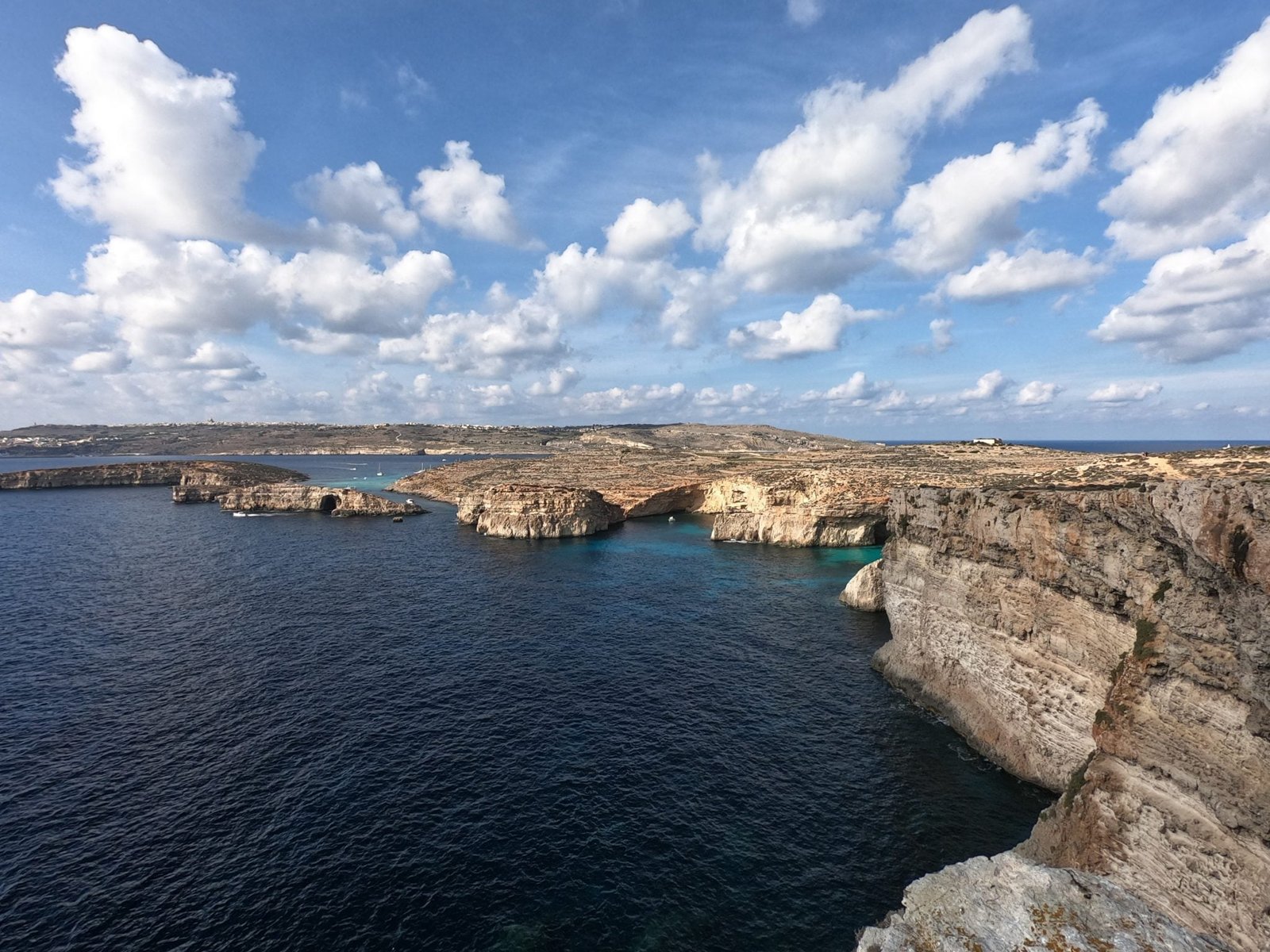 When to visit
The best times to visit Malta is spring or fall. At this time the country is not too crowded with tourists, who look mainly for a beach destination, and public transportation is less crowded. Accommodation prices are also more affordable. At these times the temperatures are mild, however there may be the possibility of picking up a few days of rain.
Travel Guide
Having a travel guide helps you not only with the planning of your trip but also helps you change your plans in case of unforeseen events. For example, if you have planned to visit the island of Comino, and only after 1h30m on the bus you realize that, due to the waves, you will not be able to catch the boat, having a guide will help you to understand what you can do near the area where you can take the ferry.
When possible, we always choose to get a travel guide, not only for its usefulness but also because we make a collection of travel guides used by us. In this way, for Malta, we recommend the DK Eyewitness Travel Top 10 Malta & Gozo.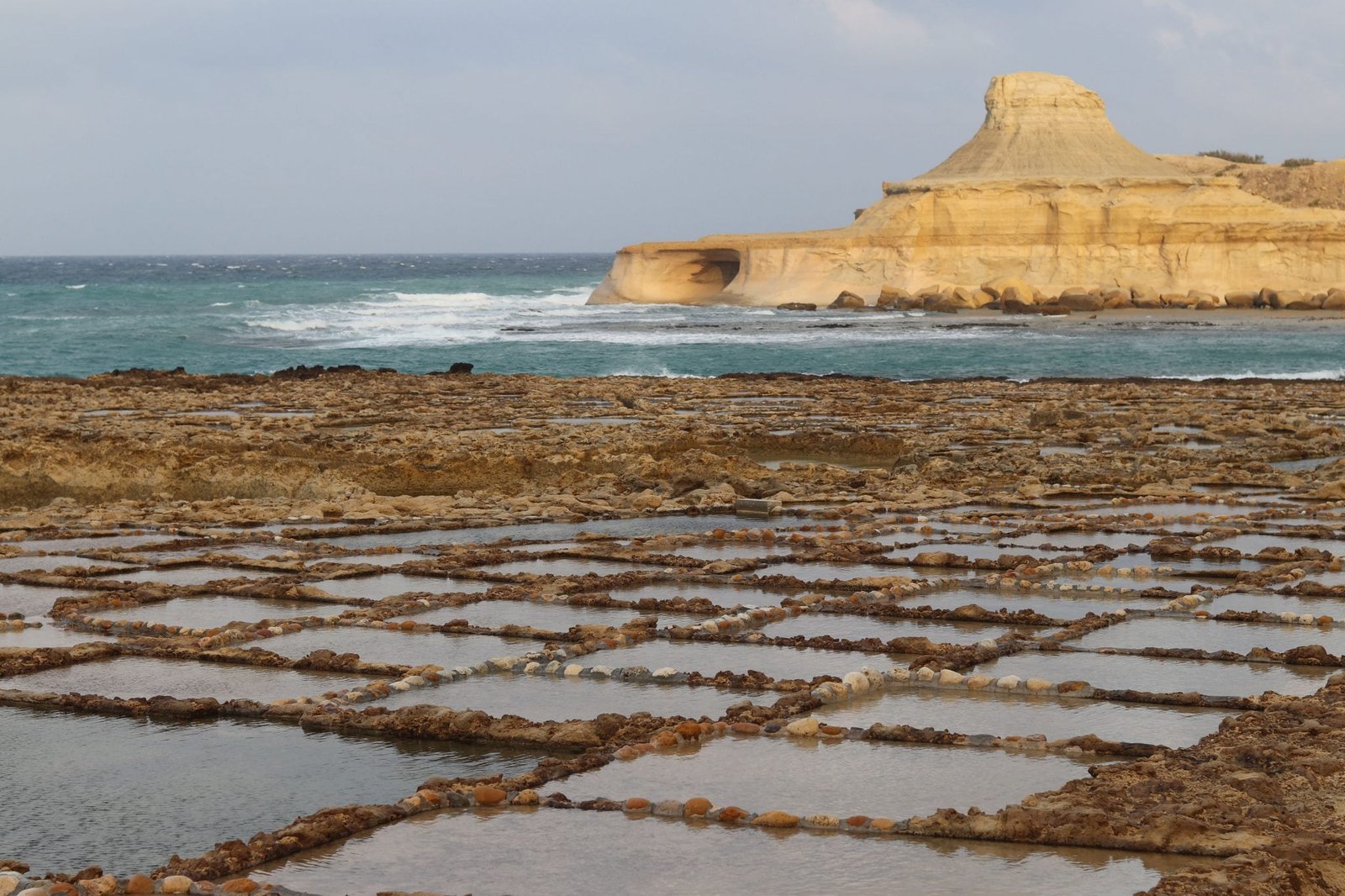 Where to stay

The best area to stay, if you do not have the opportunity to rent a car, is Valletta, the capital of the country. It is in this city that most of the buses originate, making it easier to visit Malta. In addition, the city has a great offer of restaurants. After visiting the island during the day, coming back to the city and enjoying a meal, relaxing near the place where you will rest, is great. We stayed at West Street Apartments – book your hotel here.
The three cities, Sliema, St. Juliens, Paceville or Rabat are also good areas to look for accommodation, however, it all depends on the goals of your trip and the environment you are looking for. For example, Paceville is a nightlife zone but the Shoreditch Bar and Kitchen has some of the best pancakes we've had lately.
Transport in Malta

The most convenient way to visit Malta is by renting a car, allowing you more flexibility and speed. If you have enough budget and driving on the left side of the road is not a problem for you, you should opt for this mode of transportation. In this way you will be able to visit Malta and reach places where public transport does not arrive, maximizing the time of your visit.
Alternatively, you can use the Malta Public Transport bus network that offers the Tallinja Card (€ 21) and allows you to travel unlimited for 7 days on public transport on the island of Malta and Gozo. It is necessary to take into account that the schedules (as in the rest of the Mediterranean) are a fluid concept, so do not count on British punctuality when you wait for a bus, however, the transport network works generally well.
When traveling by bus, you should note that most buses originate in the capital Valletta, so if this is not your place of stay, you should take into account that it will take a little longer to get to the places.
The traffic is also a little chaotic, and bus stops are very frequent, even though the island is small, travel time is a bit long. For example, to make about 20km by bus it is normal to take an average of 1h30m. There are some buses that are express versions, that is, they make similar routes but do not make all the stops.
Google Maps has up-to-date transport schedules in Malta, allowing you to browse anywhere and choose the fastest or most convenient option. Alternatively, you can look for the application of Malta Public Transport which is also a great help to visit Malta.
Food

Many restaurants in Malta serve typical Italian food based on pizza and pasta, and this is very striking in the country's cuisine.
As in any place nowadays, it is possible to find almost all kind of gastronomy, however, Malta has its own specialties and traditions, namely Pastizzi, Minestra, Fenek, and Imqaret.
There is also some fish-based food culture, especially in the fishing towns, where it is possible to eat fish coming directly from the market.
General Tips to visit Malta
Water
Tap water is drinkable, but as it originates in desalinated seawater it has an unpleasant taste. Bottled water is everywhere.
Visa
Malta has been part of the EU since 2008, so for European citizens no visa or passport is required. If you are a citizen of another country you should, as usual, consult consular services, embassies or Maltese Foreign Affairs.
Safety
Malta is a safe country and violent assaults on tourists are not frequent, however, you should take the general travel precautions to safeguard your passport, money, and valuables. On some bus routes there are often pickpockets, however, if you take the general precautions you will have no problems.
The hunting season is during spring and fall. You should take precautions if you are going to points of interest near hunting zones.
Travel Insurance
It is recommended that you always get travel insurance like World Nomads to travel to Malta. The bilateral assistance agreements for EU citizens do not include dentist, repatriation and the procedures are always bureaucratic.
Language
The official languages in Malta are Maltese and English. Maltese is close to Arabic but uses the Latin alphabet and is heard everywhere, however, our experience is that you can speak English without problems. It is also very common to hear Italian, probably due to the proximity to Sicily.
LGBT travelers
Homosexuality was decriminalized in Malta in 1973 and the Maltese people welcomes the LGBT community. There are some nightlife establishments with this focus.
---
Malta is a great country to spend a week and get to know the culture of this Mediterranean islands. The culture of the country is greatly influenced by the various powers who have passed through it throughout history. The sympathy of the people makes us feel very good and we could notice a great effort of modernization of the country and the creation of accessibilities that also benefits the tourists.
We loved visiting the country because the landscapes are breathtaking and the atmosphere in the cities refers back to ancient times. If you visit Malta it is imperative that you also visit Gozo and Comino, where the sea is really blue.

---
---