Deciding what to do in Istanbul is not an easy task. The city is huge and very rich in activities. In addition, culture, architecture, and cuisine are very different from other European cities. These are 10 of the experiences you can't miss when planning what to do in Istanbul.
Check here our posts about our 5 days in Istanbul (with the itinerary and some tips to visit the city) and about Inqlusif, the hotel we chose to stay when visiting the city.
Marvel at Hagia Sophia (Sultanahmet)
The grandeur of this monument amazes anyone. It was originally a Byzantine basilica but was later transformed into a Catholic church and after that a mosque. Nowadays it is a museum.
Visit the Blue Mosque (Sultanahmet)
It is a place of Muslim worship but is also much visited by tourists. The building and the domes are impressive.
Bargain for something traditional at the Grand Bazaar while having tea with the merchant (Eminönü)
This covered bazaar is one of the oldest in the world. Here you can find textiles, crafts, rugs, gold and various places to eat or drink coffee. Trade is a part of Turkish cultural aspects and they love to haggle and have art in doing it. They like to welcome the customer and offer tea while discussing the prices. No itinerary for what to do in Istanbul is complete without a trip to the Grand Bazaar.
Eat one of the best Kebabs in town in Dürümzade (Beyoğlu)
It is one of the best-known places in town to eat a traditional Tavuk Kebab (chicken) or Adana Kebab (spicy minced beef). It's a very simple place with only two or three tables, but believe us, the ingredients are fresh and made in charcoal in a traditional way. If you have the opportunity be sure to try the traditional lentil soup (Mercimek Çorbası) too.
Check out our post on 10 of the best food experiences in Istanbul
Climb from Karaköy to Şişhane on one of Europe's oldest lifts, the Tünel (Karaköy – Beyoğlu)
It is a short underground ride between Karaköy and Şişhane. Although it is one of the oldest, the machinery was recently renovated. This path helps a lot to avoid walking up the hill.
Walk and Shop in İstiklal (Beyoğlu)
This avenue shows what Istanbul is today, a place full of shops, culture, restaurants, and cafes. Here, traditional and modern commerce come together on a large boulevard where thousands of people pass daily and it won't be hard to find what to do in Istanbul while strolling this boulevard.
Visit one of the city's specialty coffee places
In recent years, nice themed cafes have sprung up in town. If you have the opportunity be sure to visit one and try a Turkish coffee.
Visit a Hammam and experience the real Turkish bath
Turkish baths are part of the country's culture. There are several types and for all tastes and prices. From the most traditional and self-service to some more modern and more cared for with treatments and massages.
Cross from Europe to Asia by ferry, visiting both parts of this city on two continents
Istanbul is one of the only cities in the world to be found on two continents, separated by the Marmara Sea. Every day thousands of people make this crossing to go to work. If you have the opportunity, try it too. The views of the city are unique when you are on the ferry. This crossing is very cheap (3 TL) and for us, it is a must-do activity in Istanbul.
Visit one of the city's many rooftops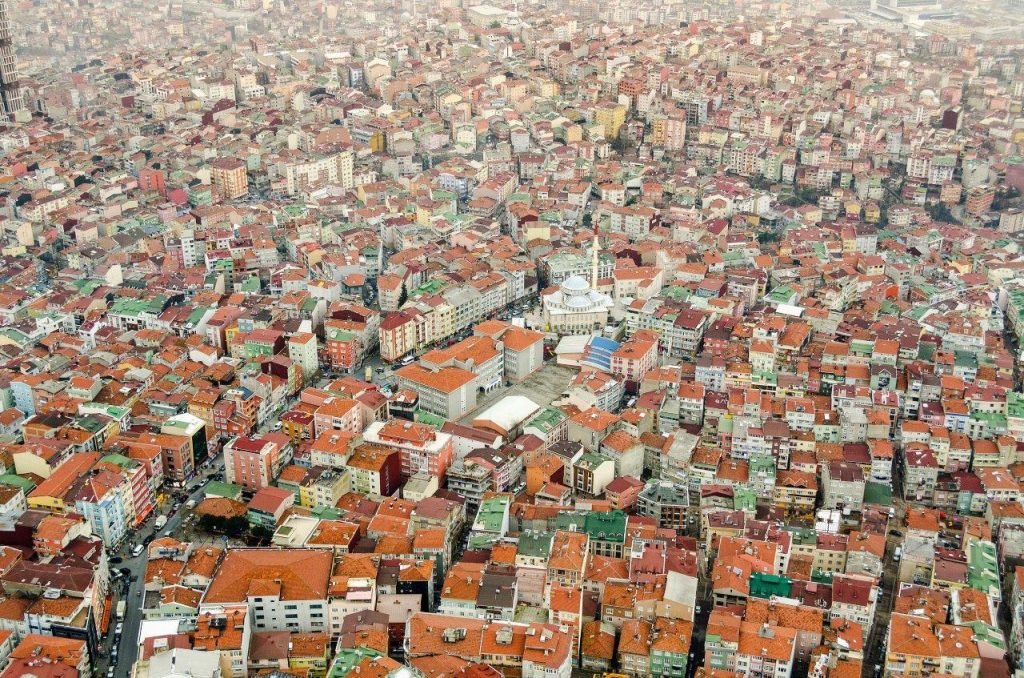 Istanbul is a city with fabulous views. With increasing tourism and demand, trendy rooftops are becoming a reality. Enjoy a drink or a meal, but especially enjoy one of the fabulous views of the city
---
---
---